I have been mad about sweets lately. Notably cupcakes. Notably chocolate brownie cupcakes with peanut butter frosting. Mind you, I haven't been eating them. Even when I make them I haven't been eating them (except the eensiest weensiest taste to make sure the frosting was acceptable.
You want the recipe, don't you? Oh come on, say yes.
Here's something that makes my heart happy. The prettiest most delicate cupcake liner as a start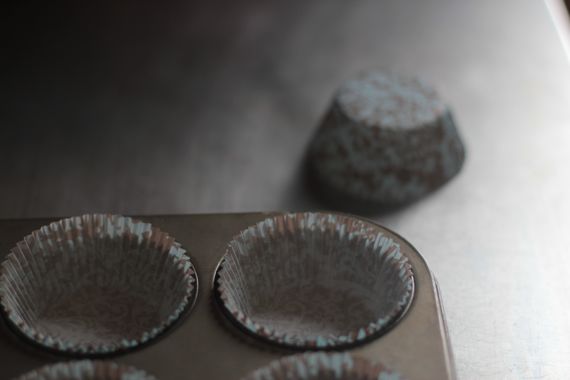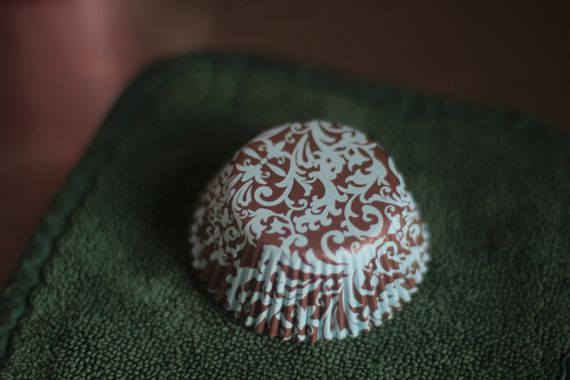 which I filled with my recipe for Gluten-Free Brownie Moelleux, and baked for a little less time, maybe about 18 minutes for the first batch, 15 for the second. The knife came out clean, but to be honest – it wouldn't have mattered if it hadn't. That's what moelleux is all about, baby.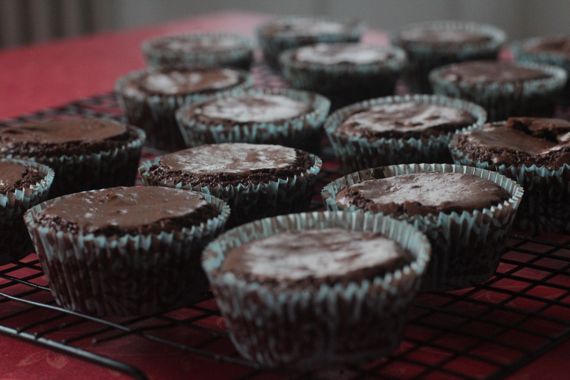 It made 17 cupcakes.
I would like to make your life easy and say 18, but I just couldn't stretch it far enough. So it was 17.
Miam! (that means "yum" in French).
And now for the coup de grace. (Or the fall from grace by French standards because it involves peanut butter and they don't even consider that fit for human consumption). The frosting.
Take 100 grams of butter (7 tablespoons) and a cup of peanut butter and whip that together.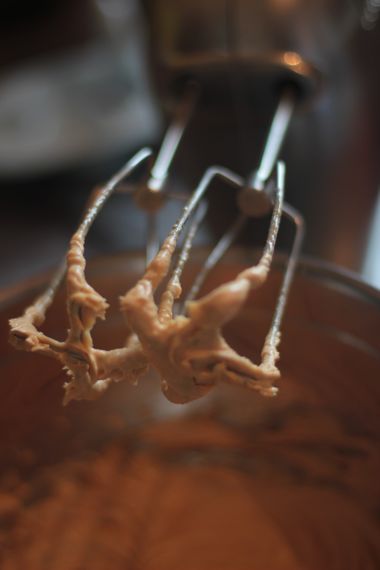 Add a teaspoon of vanilla and a teaspoon of large-grain sea salt. You heard me. A whole teaspoon. You'll think you're eating salted peanut butter caramel that's been whipped into a frenzied cloud.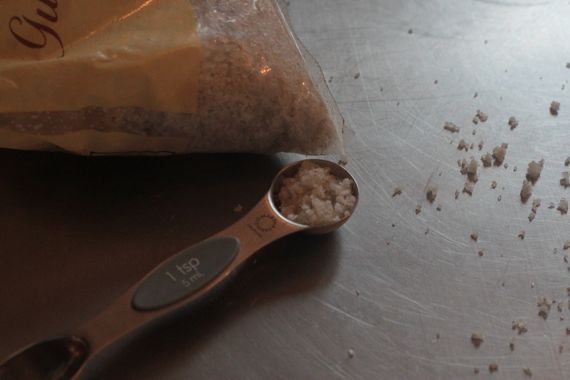 Add in alternance 2 cups of confectioner sugar and 1/3 cup milk.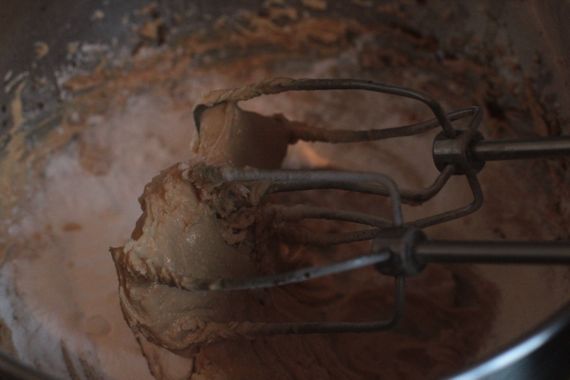 Et voila.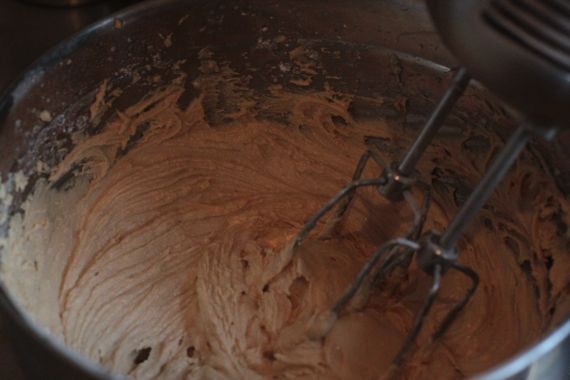 Now if you're a dolt like me, you'll appreciate the following tutorial for using a decorating bag.
First, you have to put one of the pieces inside the bag.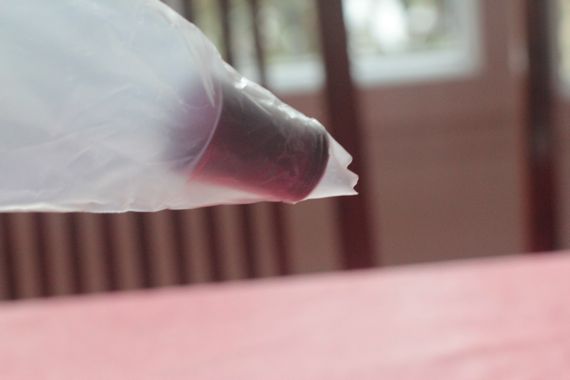 Then you cut off the excess plastic til the piece slides right to the end of the plastic bag.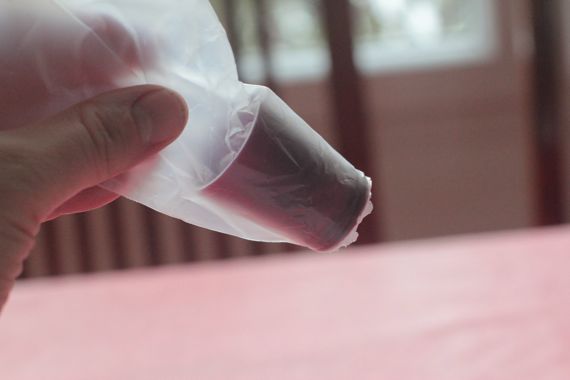 Choose your end and put it inside the bolt, and then screw that ensemble on to the piece inside the plastic bag. This makes your bag leak-free. (And is really the only way to do it, which any sensible person will know. No one would try it any other way and squirt frosting on the wall in an overzealous, geyser, for instance).  Psshhht.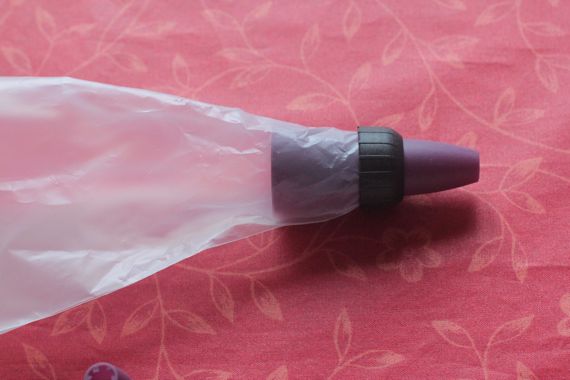 Pose the ensemble in a tall glass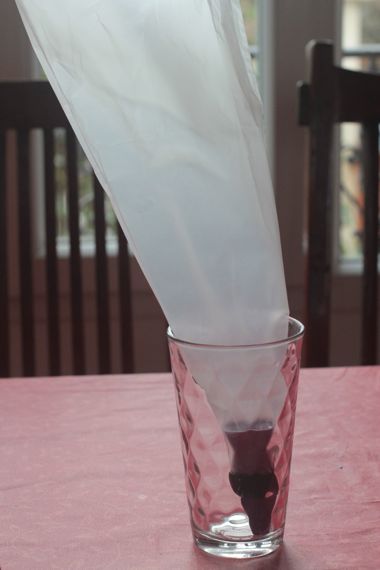 and fill it with good and forbidden things (you've already had your licks)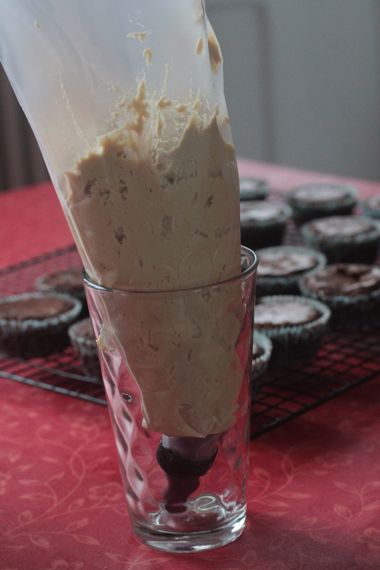 then clip it with something glamorous if you want to avoid having icky messy hands.
And go to town!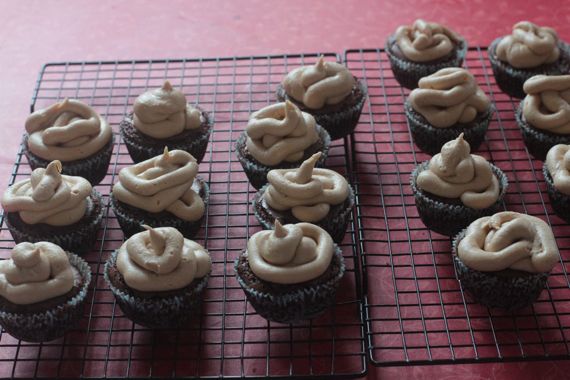 Screeeeeeeech.
Tutorial ends here. Okay why does my frosting look like poop?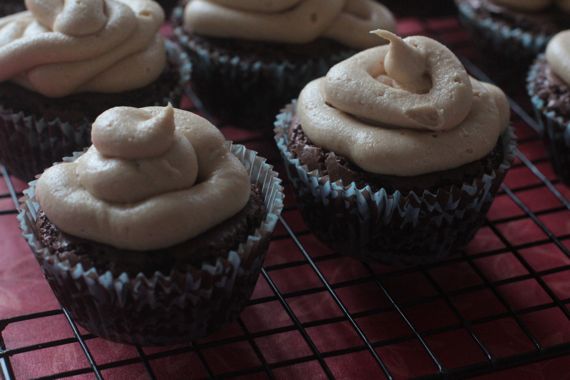 Oh, I know. I can call it "Paris Sidewalks."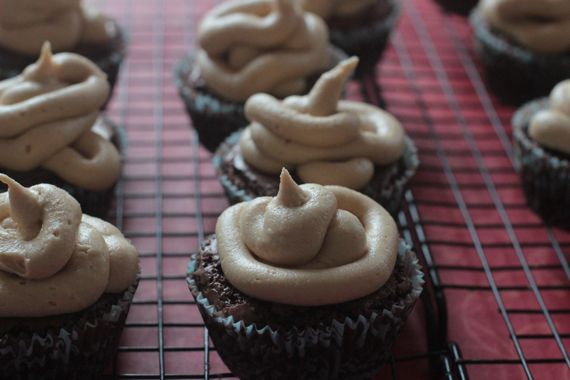 Do you think I might have used the wrong end or something? Maybe I needed one with teeth? Or maybe I'm just nul (French word for loser) at decorating?
Let's just get off our baking high horse and take out the spatula.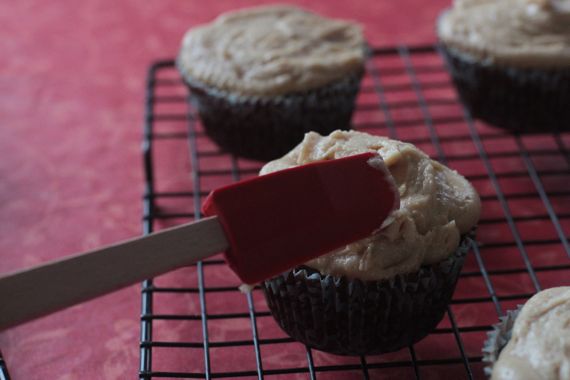 Aah there. Much better.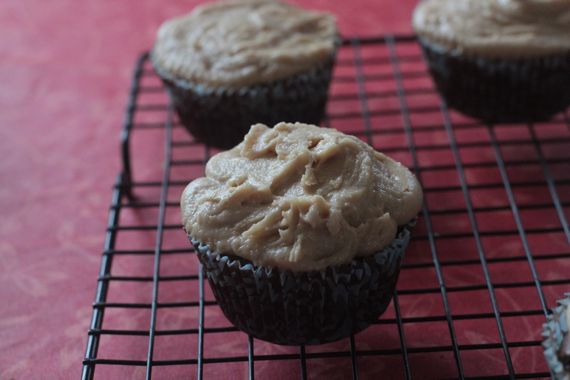 But I promise you it was a hit.
Good. Delectably good.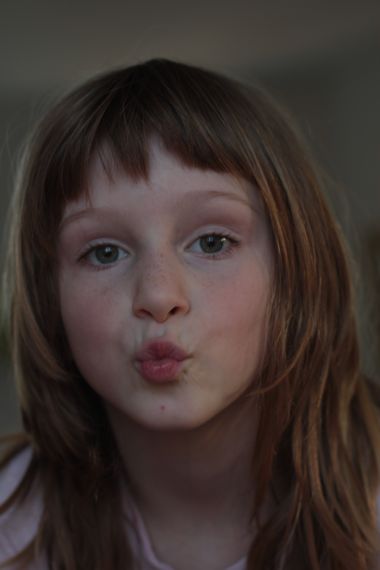 Recipe:
Makes enough frosting for 17 cupcakes
(and one lick to make sure it tastes good. Maybe two licks to double-check).
100 grams of unsalted butter, or 7 tablespoons
1 cup peanut butter
1 teaspoon vanilla
1 teaspoon large grain sea salt
2 cups confectioner sugar
1/3 cup milk