You don't need me to tell you about Versailles, right? You already know all about it. And whatever else you need to know (directions, tickets, etc) you can get here.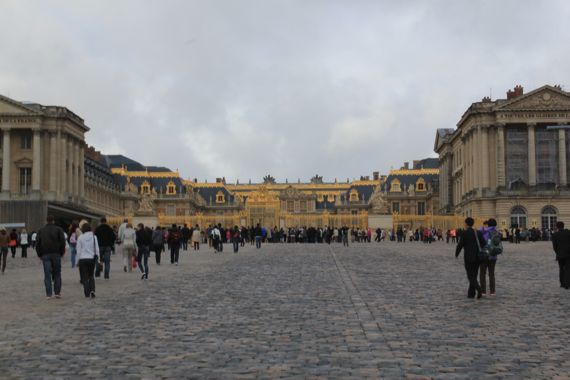 I'll just give you the one tip that gardens are free, and if you only have a few hours, better just to buy the passport for the Chateau, and not for the Trianon and the Hamlet.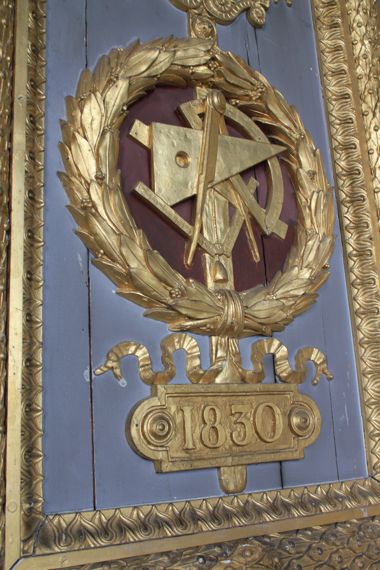 And if you didn't bring a picnic lunch, it's better to go eat at a restaurant in the city center (5 minute's walk) than to eat at the café in the Chateau.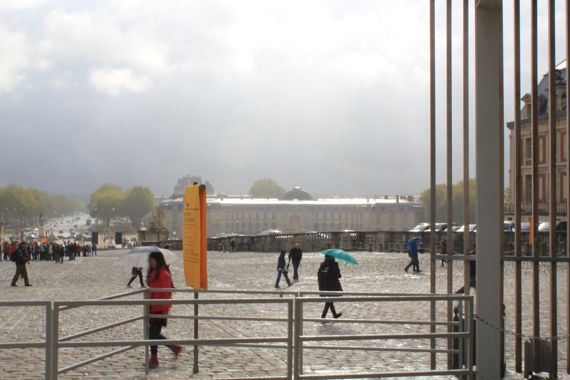 We didn't bring a picnic lunch for obvious reasons.
The line moves super fast and you'll soon find yourself inside staring at the centuries-old corridors of the front hall.
And if the line is stuck at a standstill to get those audio handsets, don't worry. Once they bring a new batch in, you will fly right through there.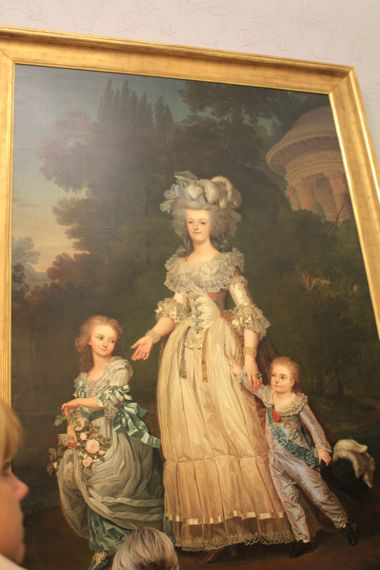 But enough talk about Versailles, let me show you Versailles.
The old floors with wooden pegs instead of nails.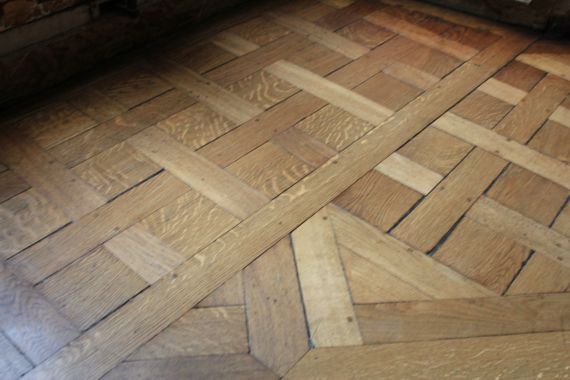 The worn marble floors next to the French doors.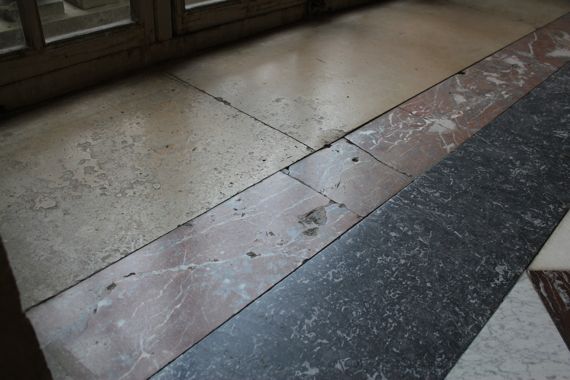 The staircases.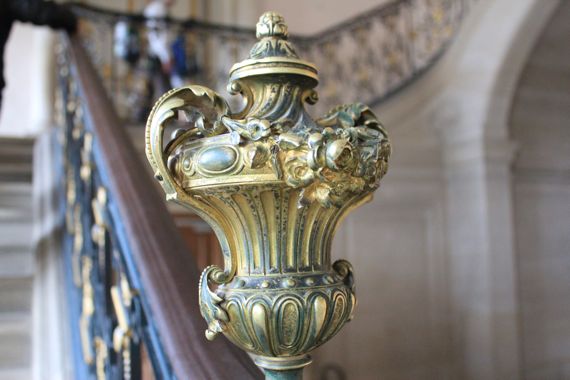 The French windows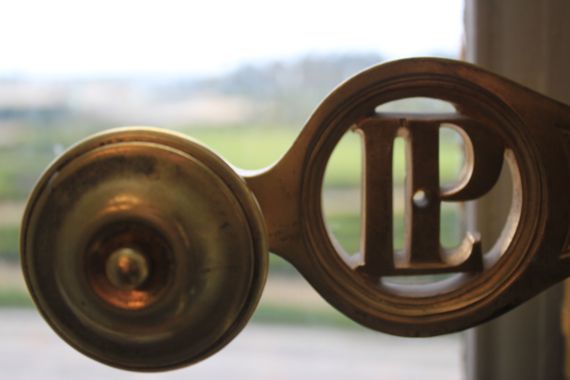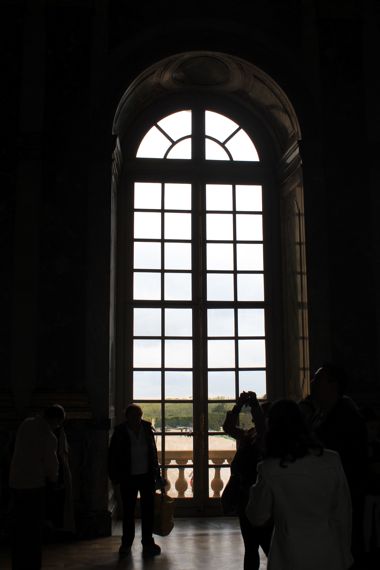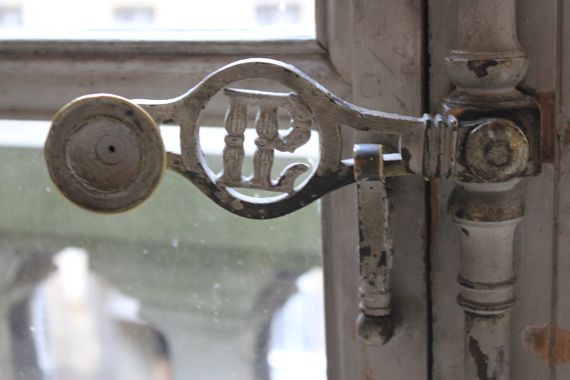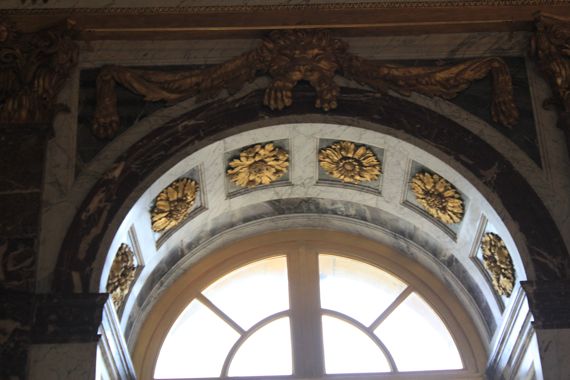 The view from the windows.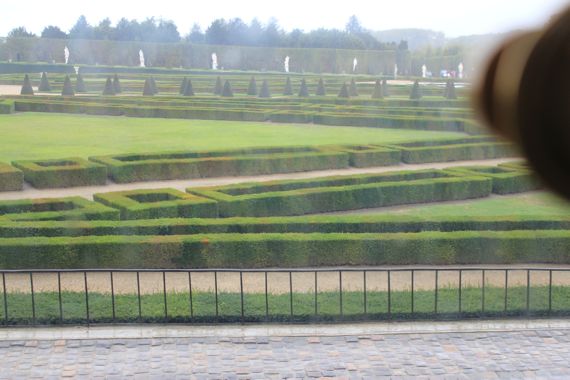 The ceilings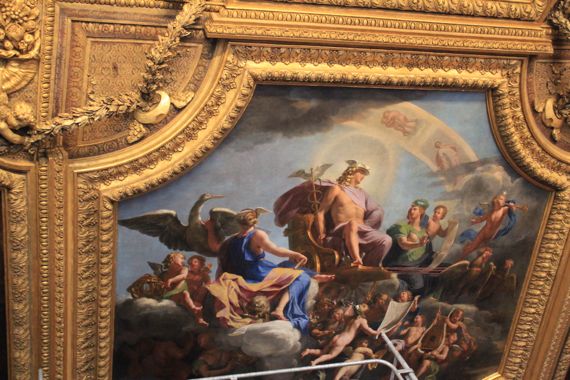 and more ceilings.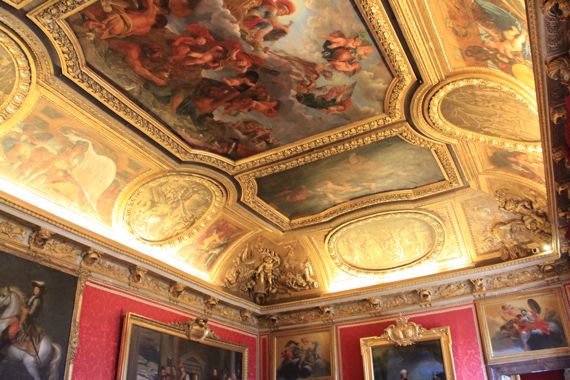 The lights -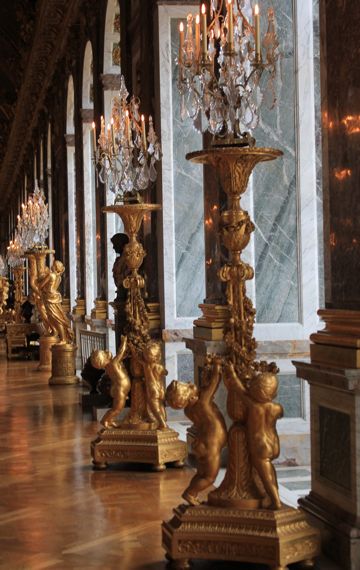 oh, the lights!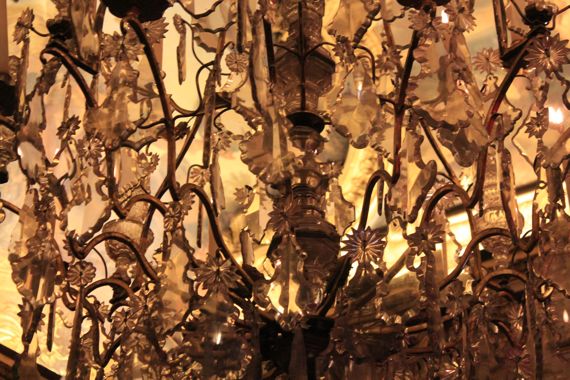 The Hall of Mirrors.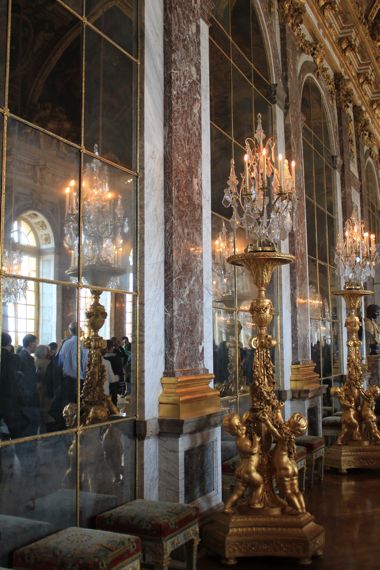 The brocade wallpaper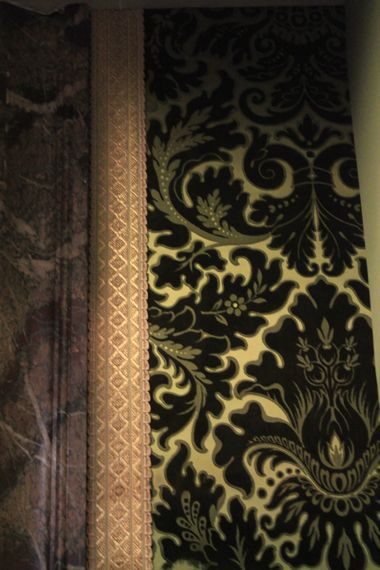 in all sorts of colors -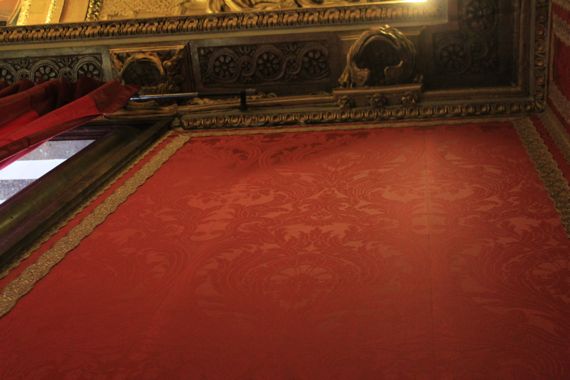 rich jewel tones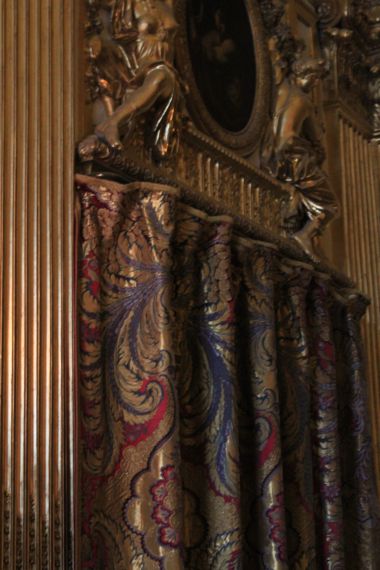 in stately rooms, befitting a king.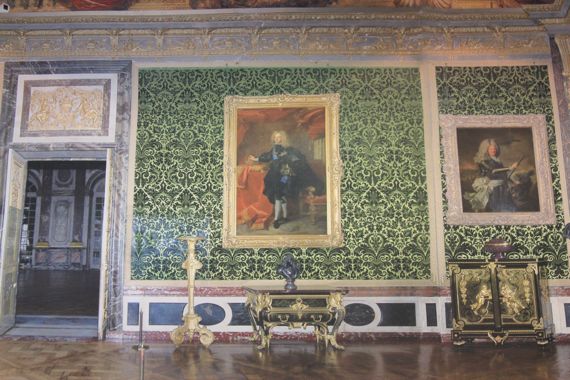 The molding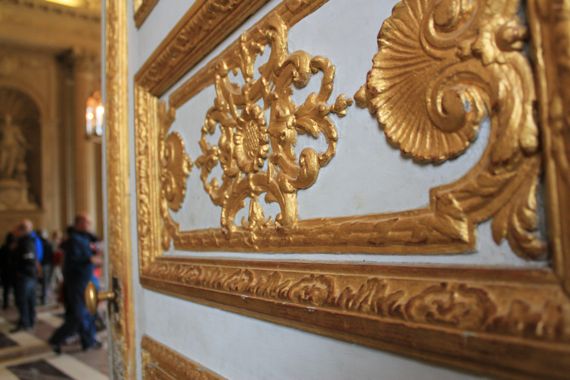 the panels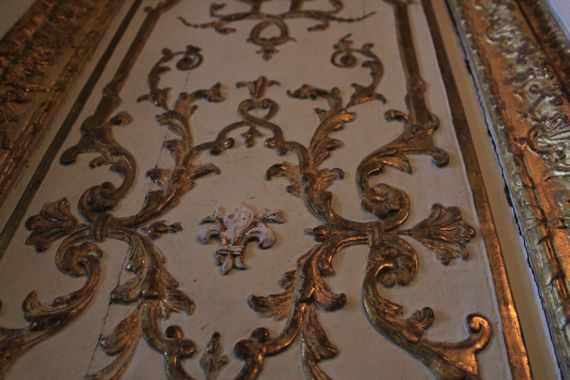 the locks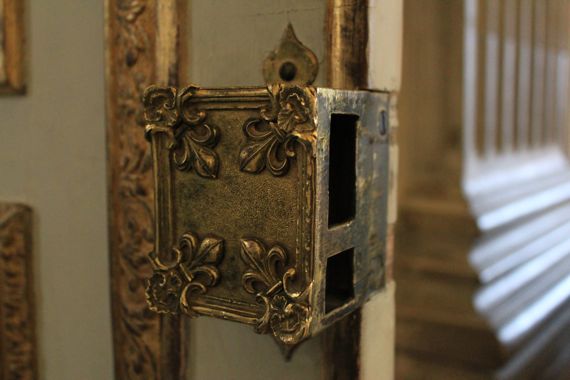 the – um … I don't know what this is supposed to hold!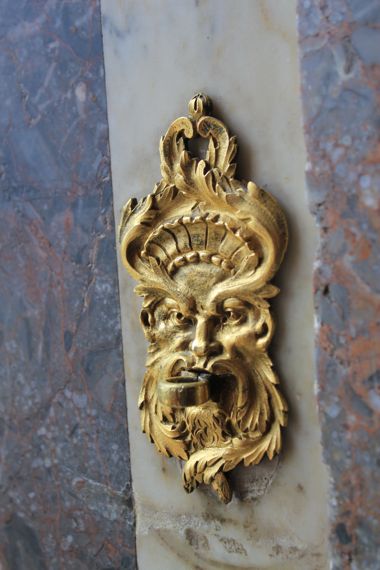 And the sculpted walls.
Once upon a time here, you would eat, drink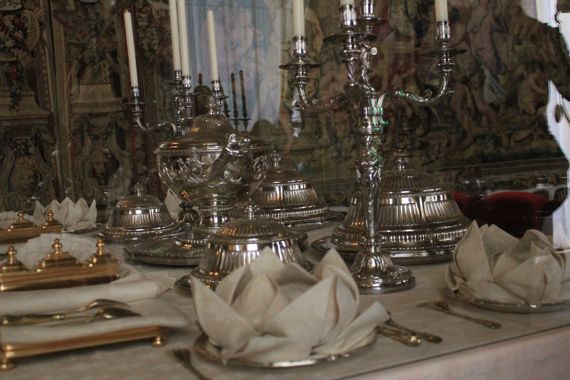 and be merry.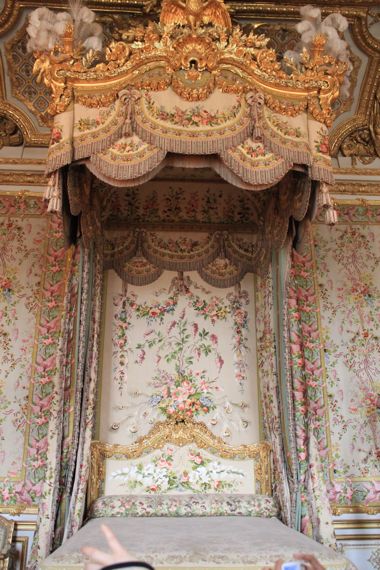 But only if you were willing to shack up with a dude like Louis The Desired.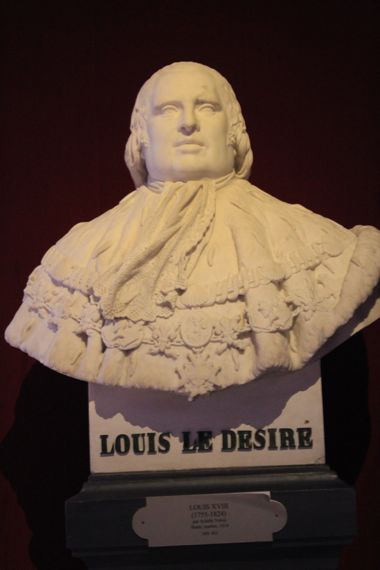 Tempted much?
PS.  When we went, there was a modern exposition in the Chateau with Wagner's Ride of the Valkyries set in the Hall of Battles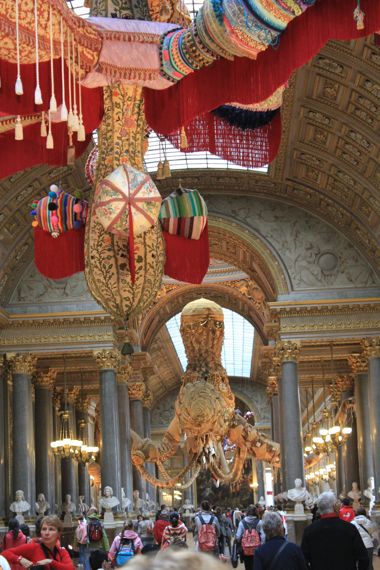 and giant glass slippers,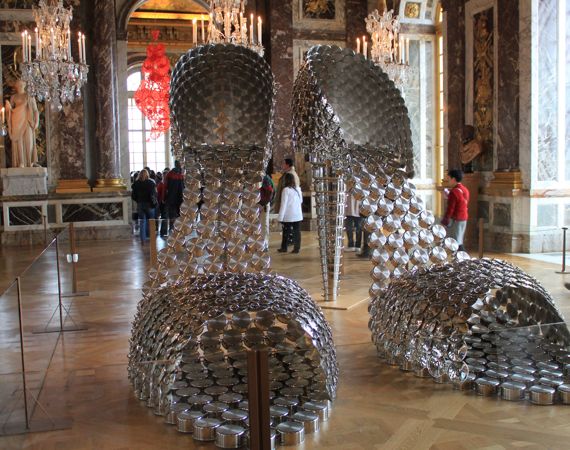 and (what I imagine would very well be)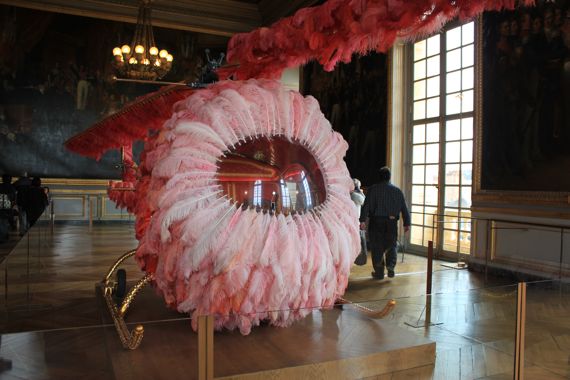 Marie Antoinette's helicopter – if she could have such a thing.  
What do you think?  Do you like seeing the modern sculptures set against history?  Or do you want to storm the chateau screaming "Sacrilege!"