In continuing the vein of light self-mockery (I have a lively sense of the ridiculous), I thought I would bring you a choice selection from my album of wedding bloopers.
Yes, I have an entire album.
I know you won't think it from some of the pictures, but I was deliriously happy on my wedding day, and I was a very low-maintenance bride, if I do say so myself.
(Except, perhaps, for asking my bridesmaids to wear patent leather shoes when any ole black shoe would have done nicely, but then we all learn from our mistakes).
The pictures are numbered in order for you to leave captions for each one (or just for the ones that inspire you) in the comments. The picture corresponds to the number above it, not below.
It's been awhile since I've had a giveaway from La Maison du Chocolat, but I will give a box of truffles or glazed chestnuts to whichever winner is in a participating country.
One entry for leaving a comment with ideas for a caption. And one extra entry if you leave a comment with a link to your own wedding blooper(s) picture. The contest ends Wednesday evening my time.  See? That's not so hard!
Ready, Set, Go!
1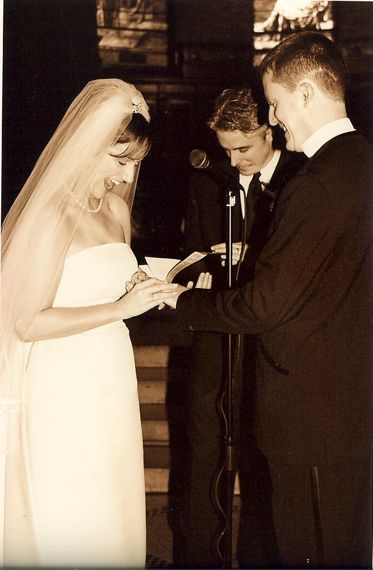 3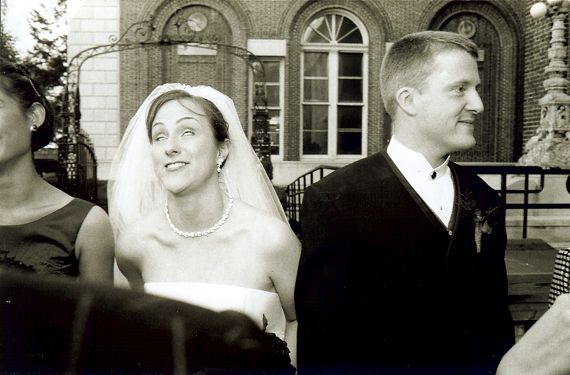 4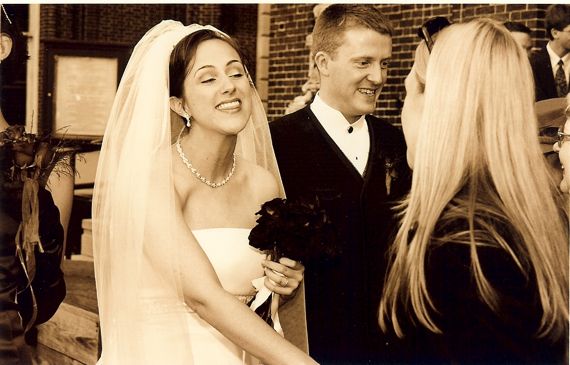 5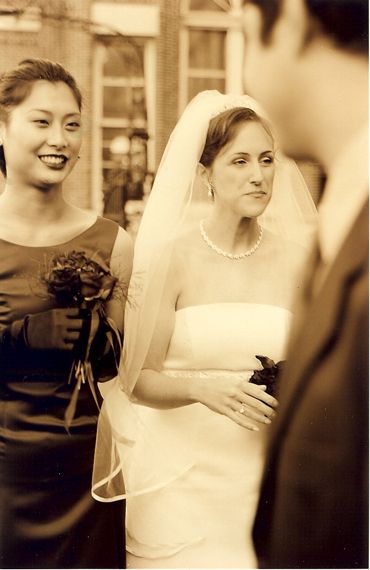 6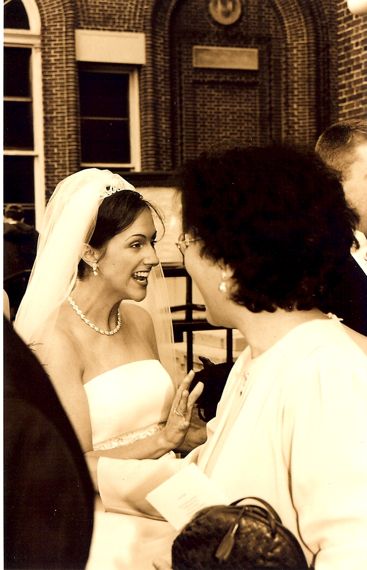 7
8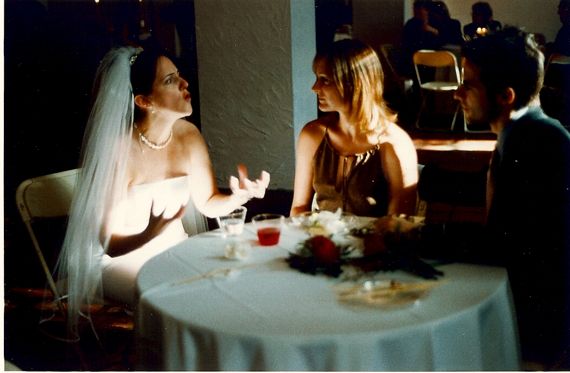 9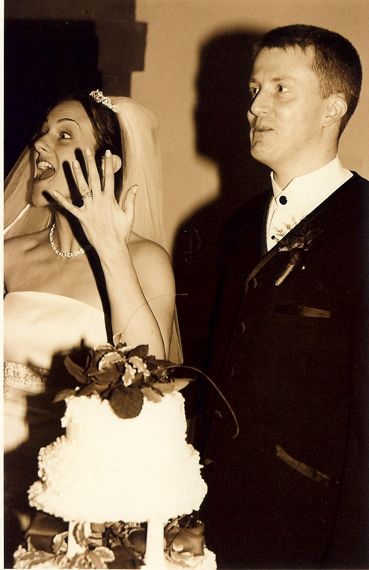 10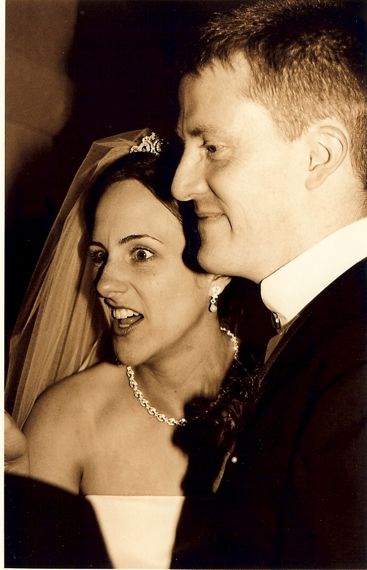 Whether I'm sucking the lipstick off my teeth or yanking up my sagging bodice, my French in-laws were left in no doubt of their son having chosen an American wife of unparalleled charm.