Are you all in a flutter to learn who won the box of chocolates (or glazed chestnuts)?
Take a look here at the faithful friends who have commented on my wedding blooper photos (and truly made me laugh with your hilarious comments). Do you notice anything particular about your names?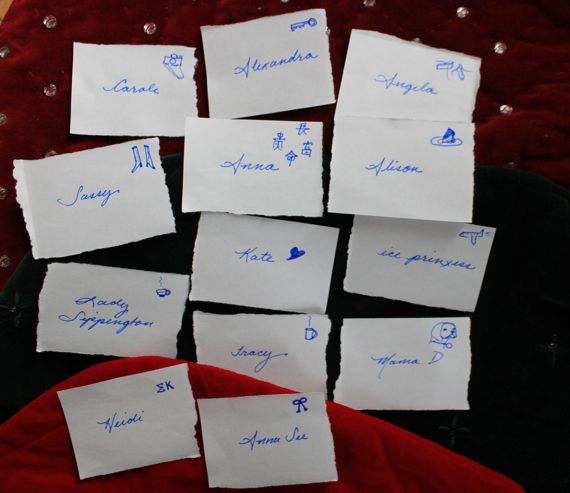 Every single one has a silly little picture that I drew that represents one thing I know/ like about you – can you figure out your icon? Can you figure out any of the other icons?
The only one that I didn't know previously was Kate (and Anna, but Anna had a blog I could peek at and get a hint), so you got a little heart, Kate.
Names go in the stocking.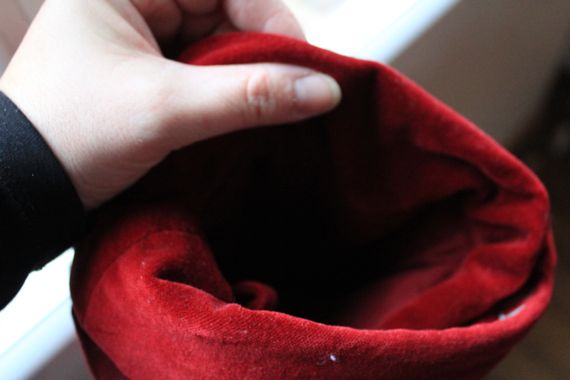 Taking my trusty Young Knight along as Santa's helper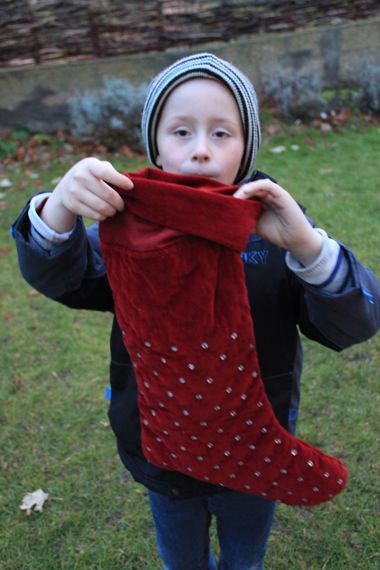 (I think it's his turn in the giveaway drawings)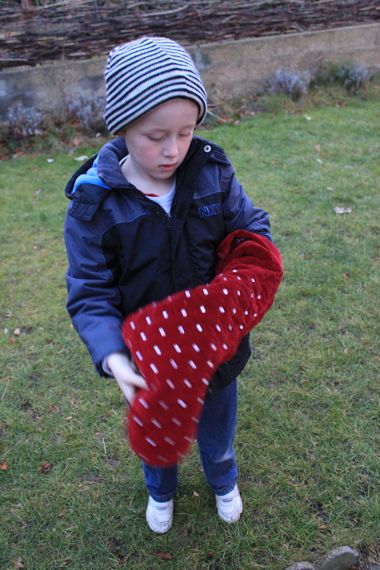 in the hand goes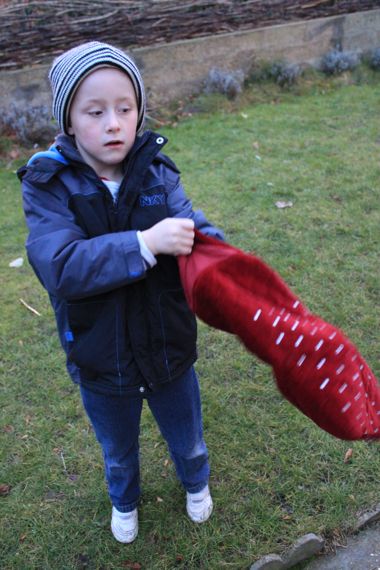 out the hand comes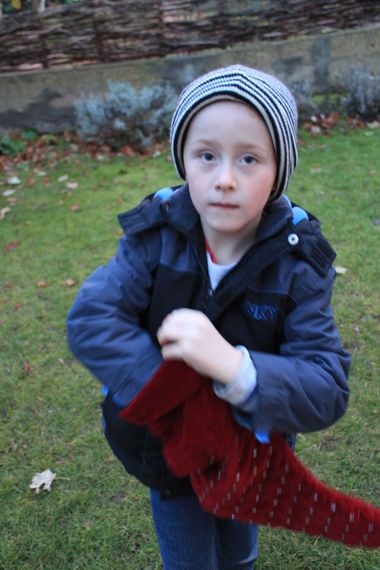 oh dear . . . it's a very dirty hand.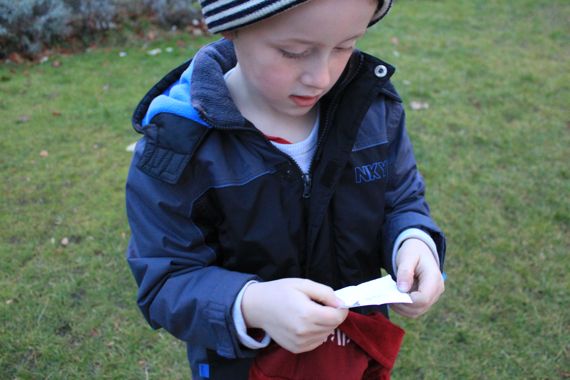 And – Kate's the winner!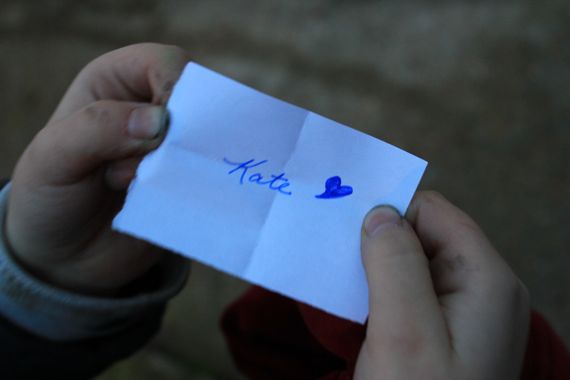 Congratulations Kate! Could you send me an e-mail with your details and your preference for chocolates versus chestnuts?
In other news, the dishes take on an interesting hue during the holidays. I've been decorating Christmas cookies with my English classes (and am beginning to hate it – I have 5 classes).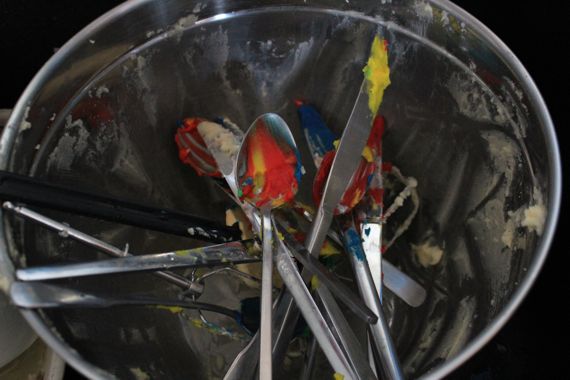 Oh wait. Did I just say something so humbug?
And – do you think there's anyone else harboring Great Expectations?