The crèche Santons from Provence is famous in France. Crèche means "Nativity Scene," and it's also the word used for "daycare." Before attending Maternelle, Petit Prince used to go to crèche. It's pronounced cresh.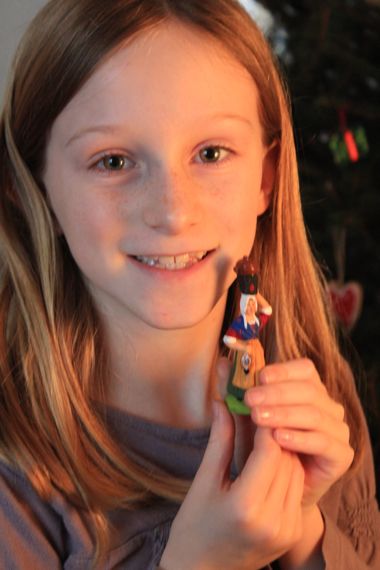 The notion of the crèche started with St Francis in the early 13th century in Italy. He constructed a live nativity scene in the mountains, which inspired congregations to replicate it afterwards with statues, and later, with figurines.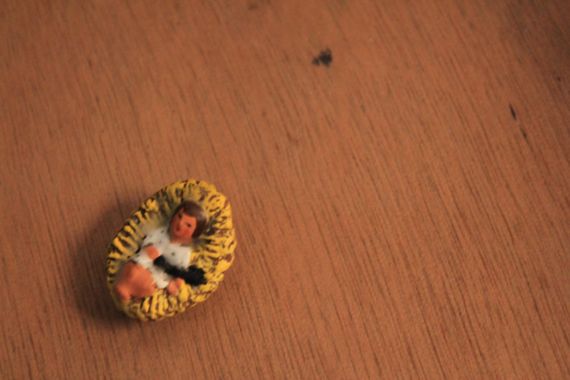 The crèche pieces of Santons are known for their vivid colors and attention to detail. They go beyond the typical wisemen and shepherds, and bring out the entire traditional French townsfolk in droves – milkmaids, drummer boys, glass-makers, etc.
We prepared the scene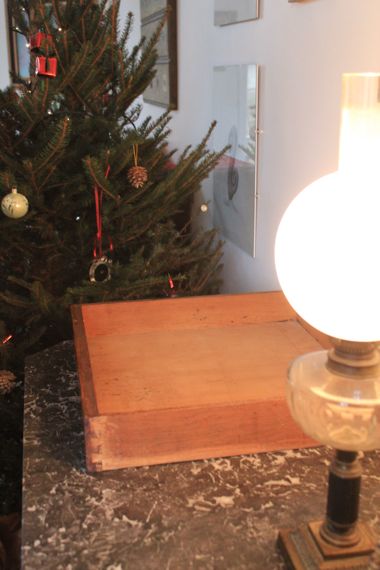 and allowed each child to unwrap one figurine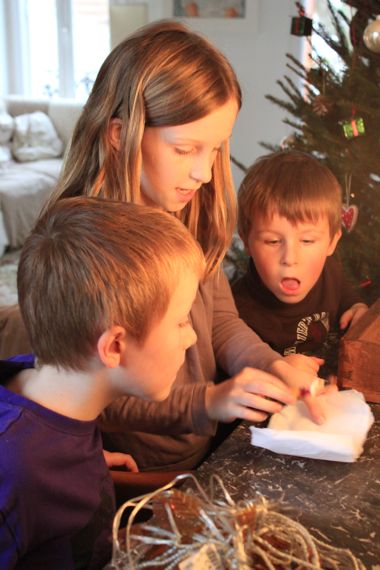 which have been kept in the extended family in an old cigar box.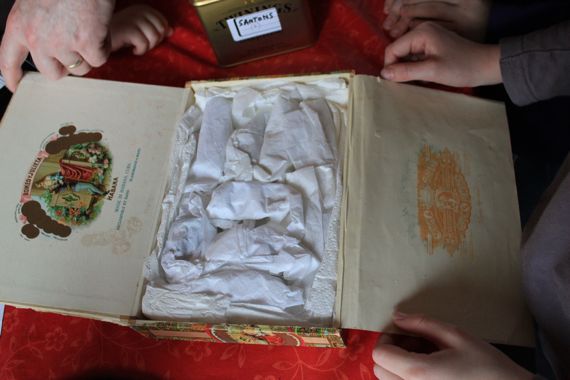 See here?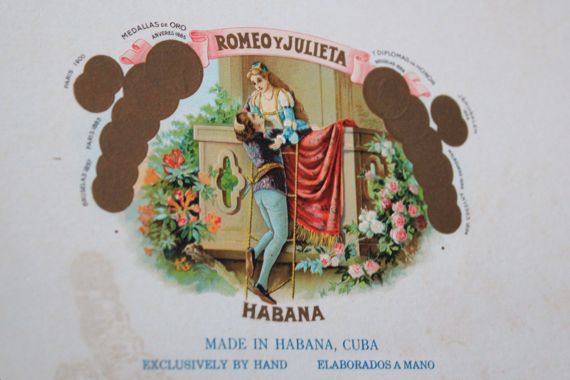 Petit Prince got to unwrap Mary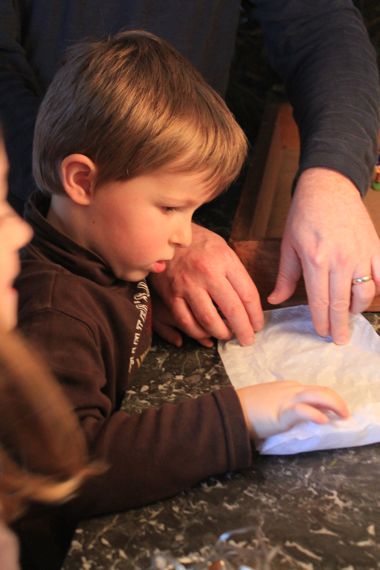 (which is Marie in French).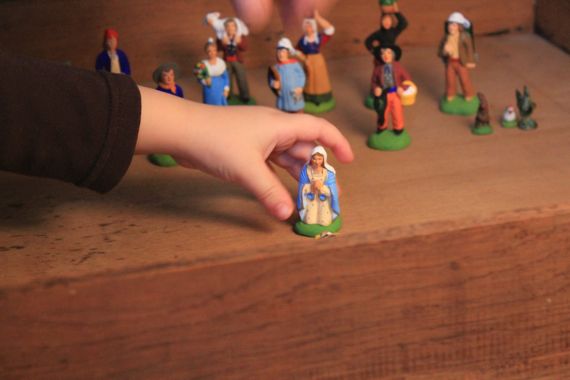 And then we unwrapped the rest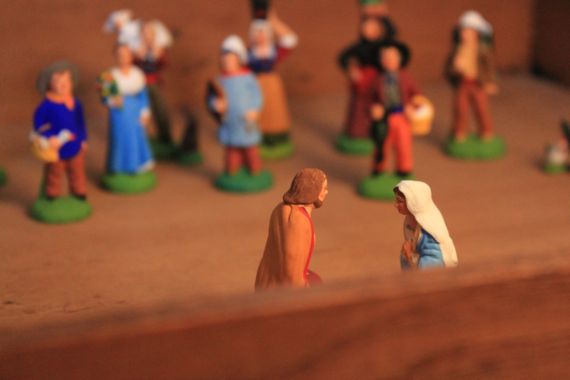 and completed this gorgeous scene with weeping angels.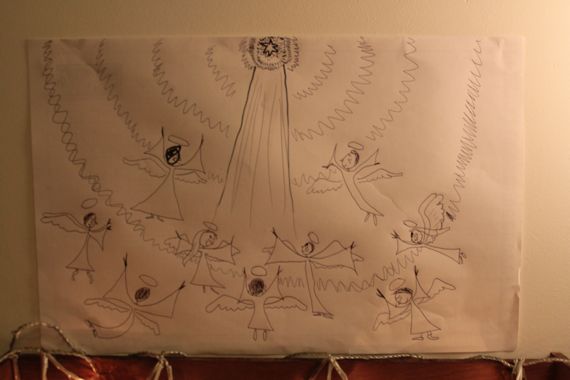 "And lo, the angel of the Lord came upon them"
(This reminds me of Charlie Brown's Christmas, which the children spurn – "It's so stupid – they just have dots for the eyes!").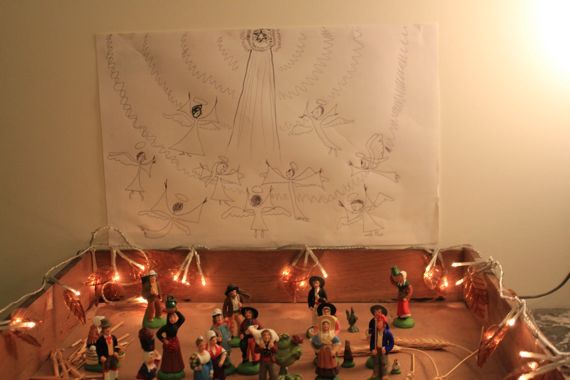 When the traditional figures were in, the less traditional ones moseyed over.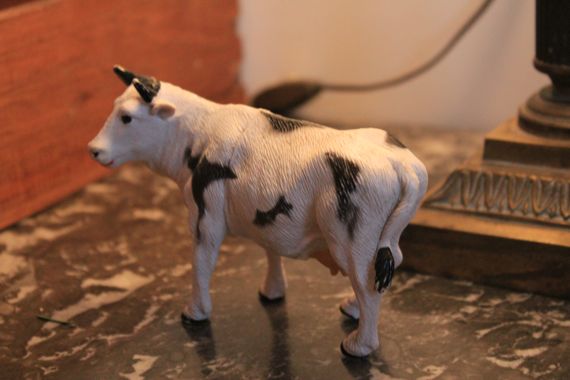 Say – how did that frog get in there?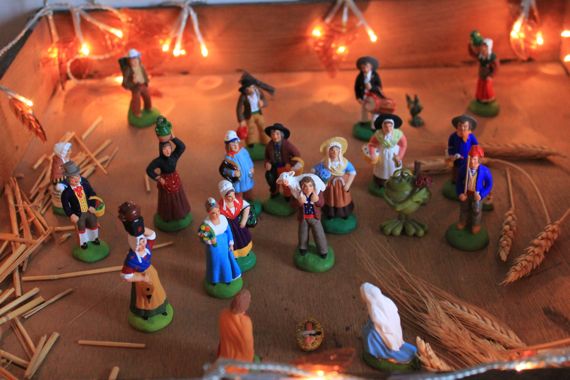 When Sir and I were dating in the early days, I told him that all Frenchies were frogs anyway, which led to this eventual token.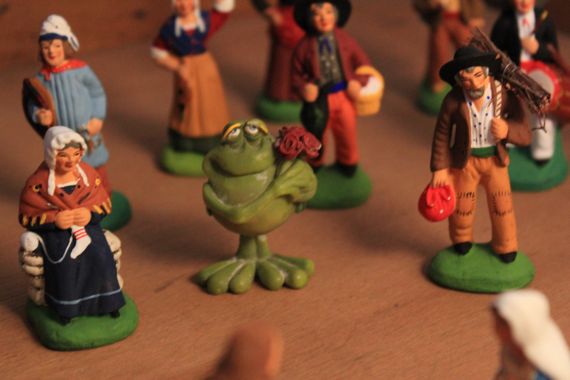 Eyes twinkling, he quipped, "But you know what happens when you kiss a frog!"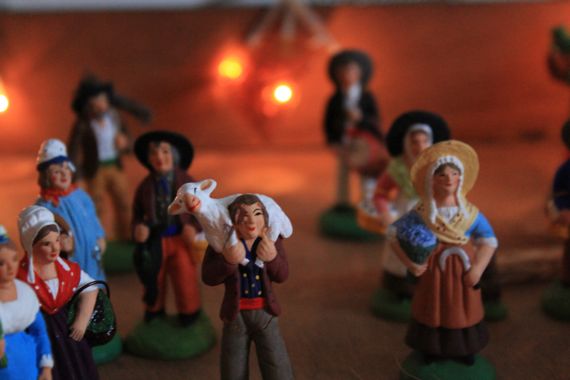 Love and joy from our family in France.