How do you combat the distressing, dispiriting process of . . .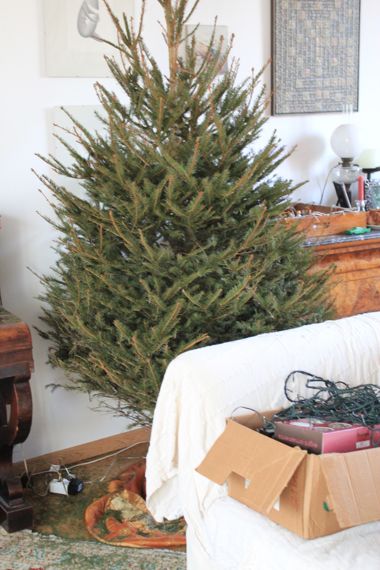 chucking the tree?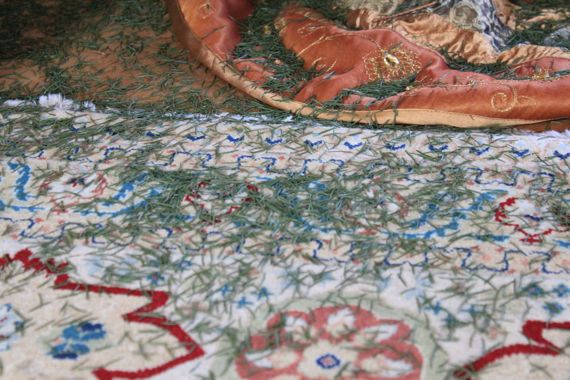 Why, you organize a hunt for chocolate ornaments!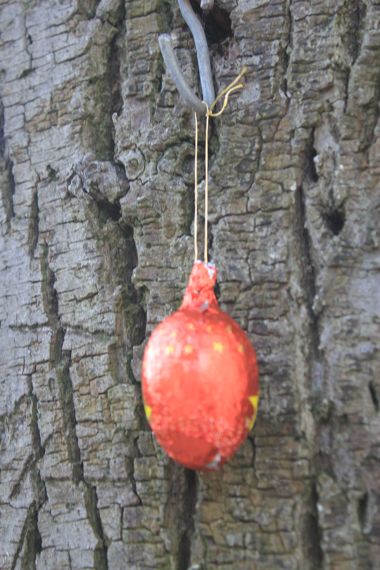 High up so that the dog can't get them.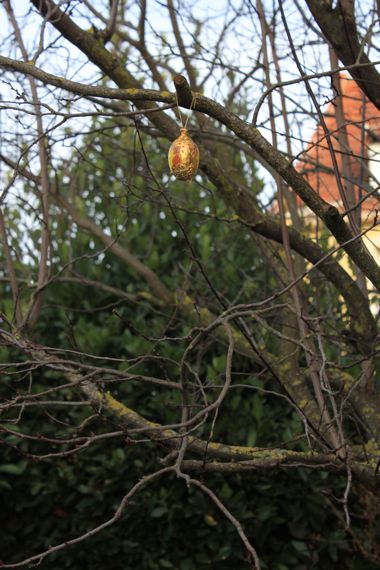 Rules of Engagement: All's fair in love and chocolate.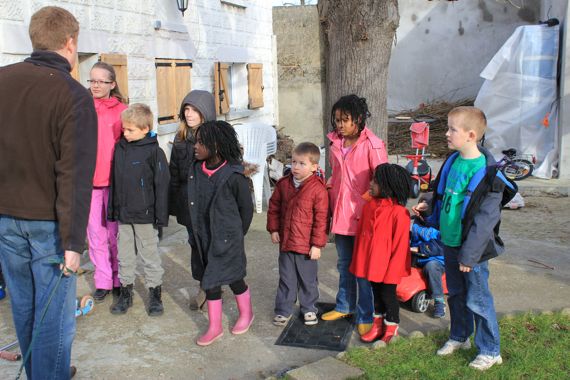 And we're off!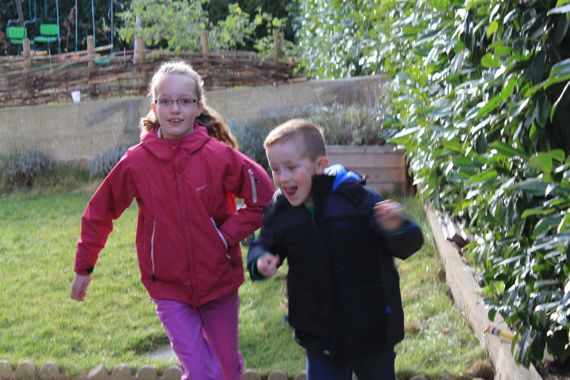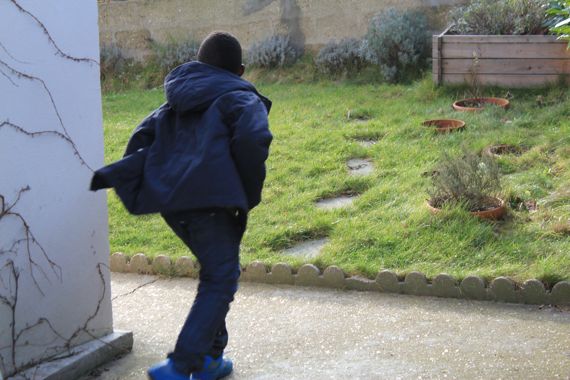 Woah! What was that?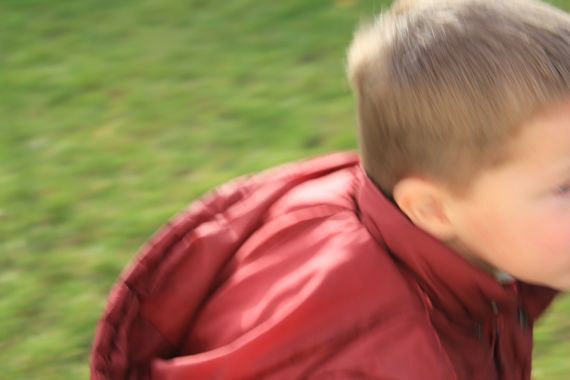 Hey! Body slam!
(I preferred this picture to the non-blurry one where they were cooperating).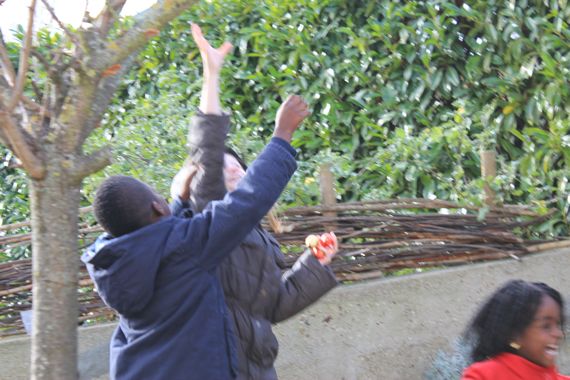 Mireille goes out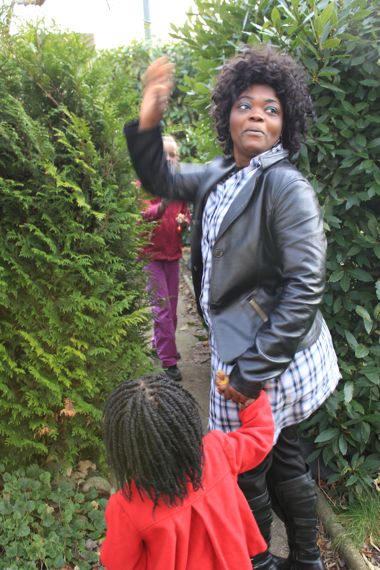 ostensibly to assist her daughter to find chocolate.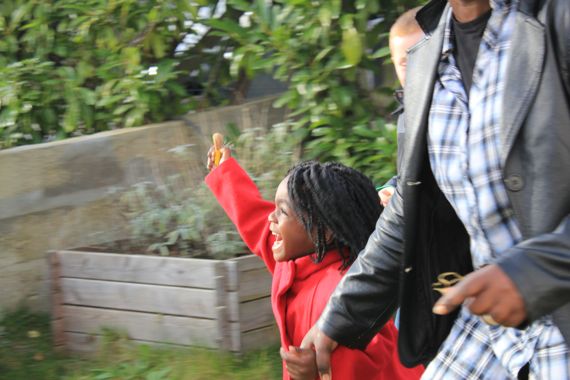 I got one! I got one!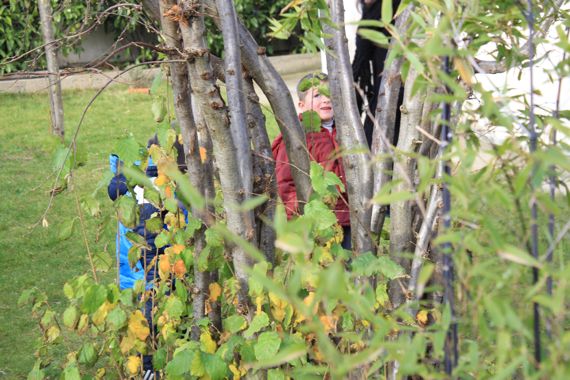 Shall we look in the trees?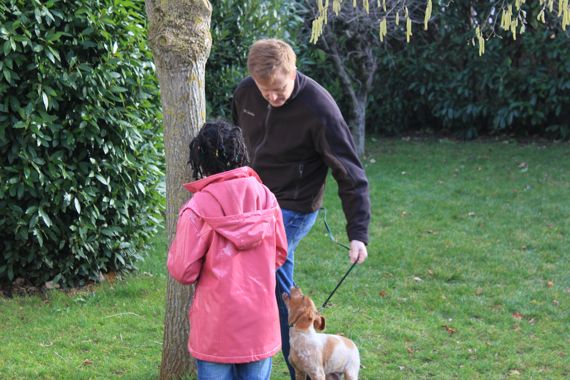 I wish I could still be a kid.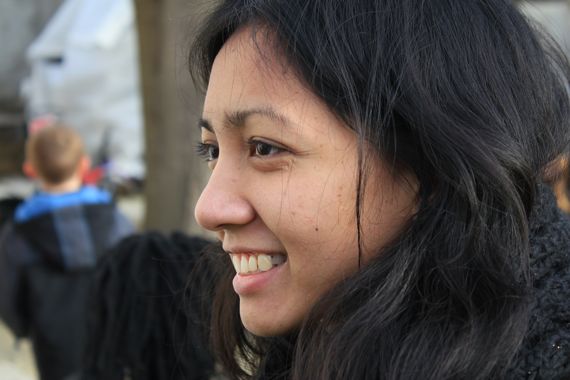 Psst. I spot one. Over there!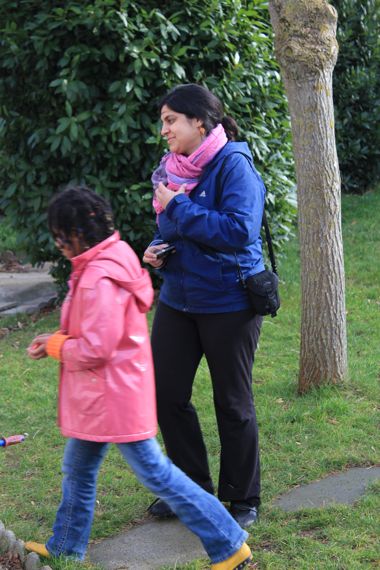 Mireille – did you just knock the kids out of the way?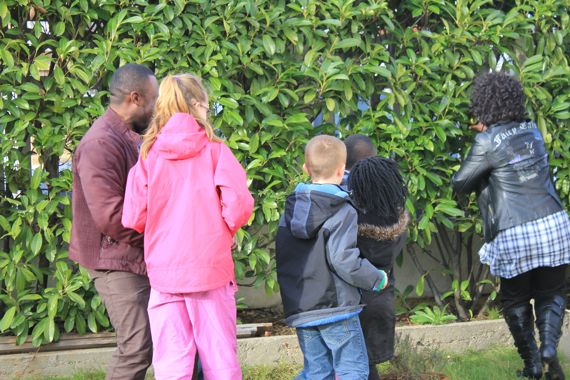 You are SO busted!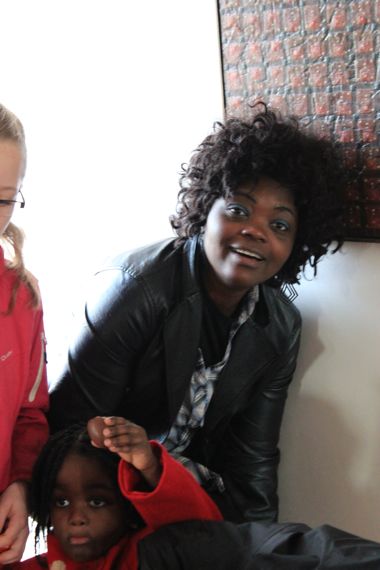 See? There's nothing to this whole tree removal process.
Christmas will come again next year.