There is only one reason to put up with snow.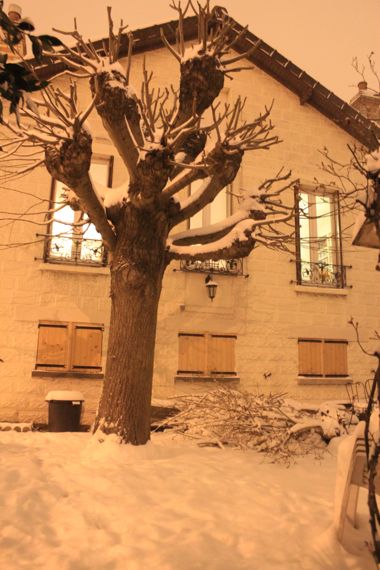 Kids. (And Kids-at-Heart).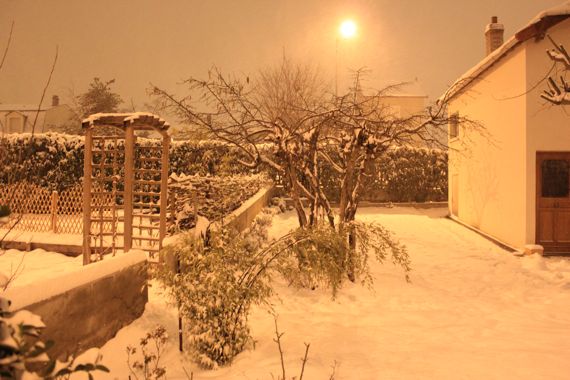 And dogs.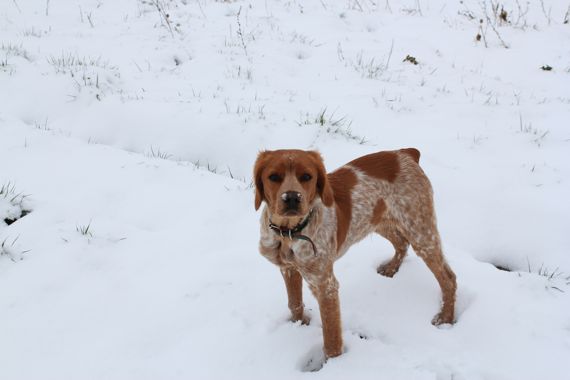 Hunter is a hunting dog – an epagneul breton.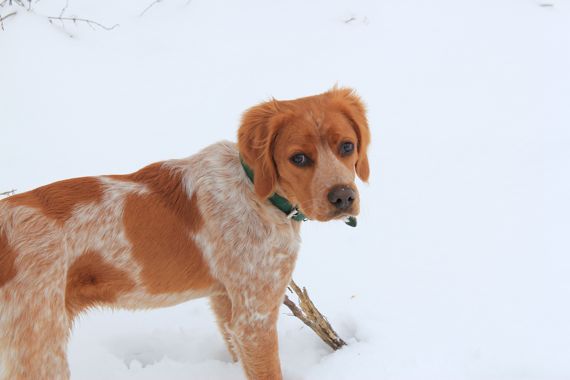 As an adult he will need to run 3 hours a day.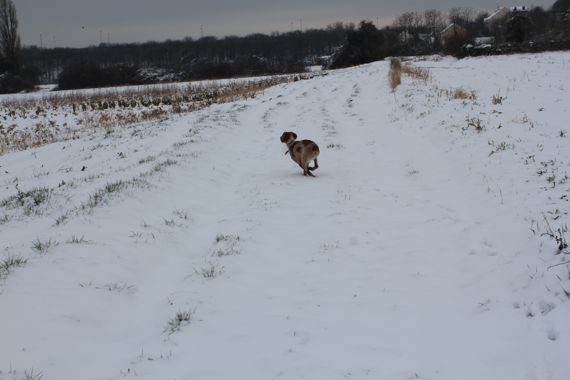 He will be disappointed.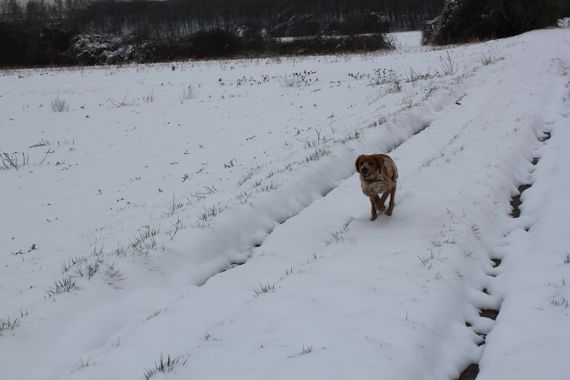 My friend Claudia said he was gangly.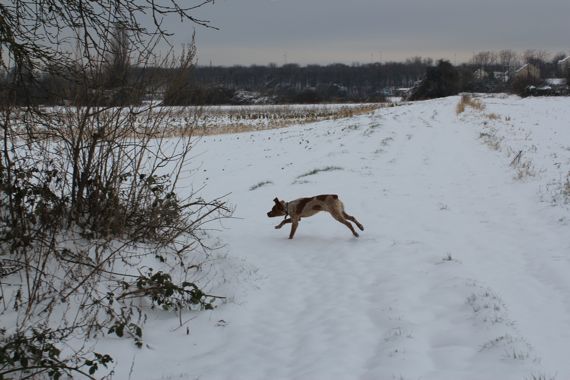 It's true, he's a teen. He tried to hump the bag of fertilizer I was holding.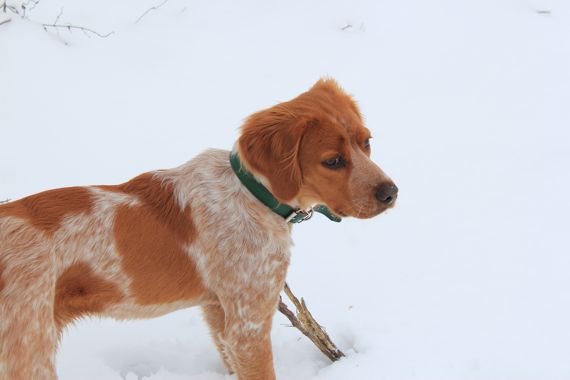 But gangly? No, he's not gangly.
Okay maybe a little bit.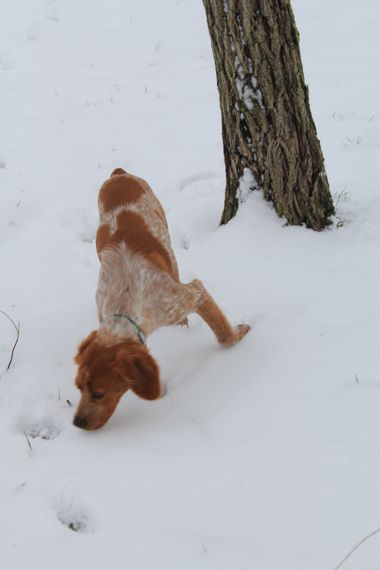 But he loves to run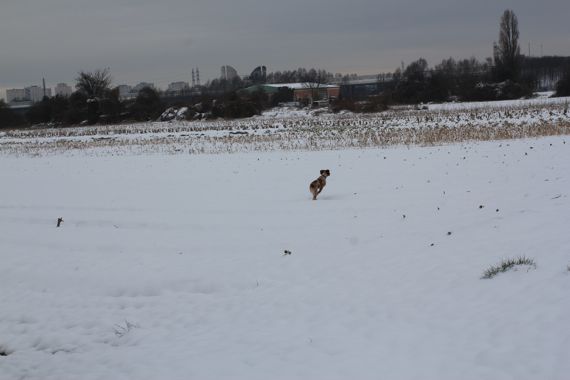 and run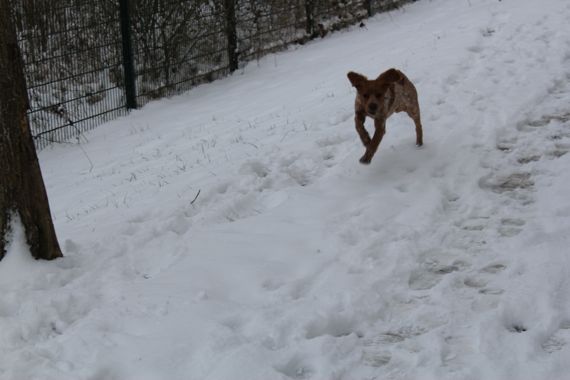 and run in the snowy fields.
And he's so gorgeous,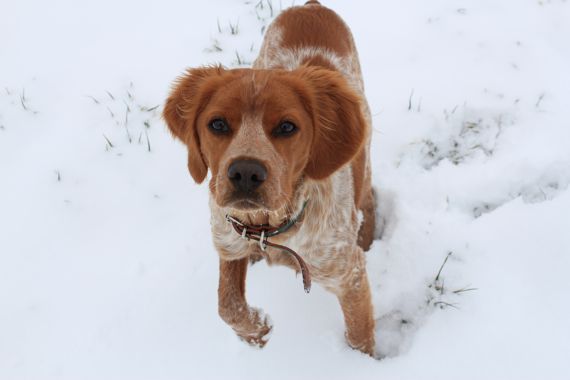 so majestic,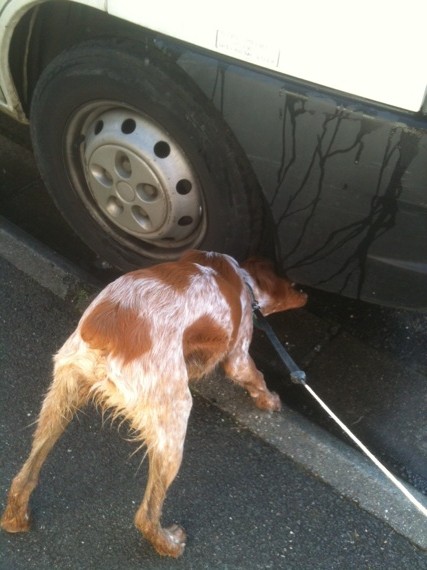 Except when he's not.
(These grey pictures were taken at noon. No wonder I'm depressed).