Finally! The wonderful day when life falls into its natural rhythm again. The children are occupied. My mind has peace and quiet to think again. It's back to school in France!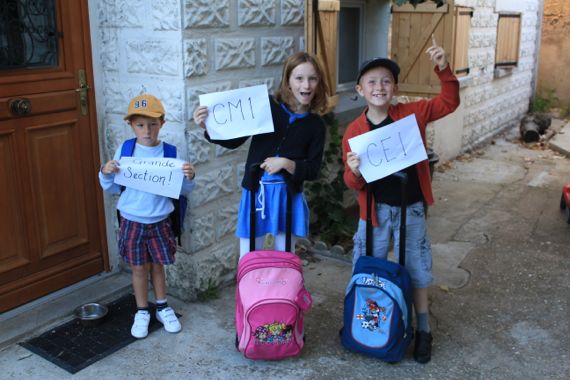 C'est … la Rentrée.
Juliet is nine, so I think she's in 4th grade now. Gabriel must be in 2nd grade, and William is in the last year of kindergarten.
Public school starts at age three (or age 2, if you are born before December 31), and the kindergarten equivalent lasts three years. Then it's CP (which is preparatory class), then CE1 and CE2 (which are the elementary classes), then CM1 and CM2 (which are middle classes).
Then they go on to college – which is really junior high – and includes 6th class all the way up to 3d. And then they are in high school (lycée), which is 2nd class all the way to términale – like terminal illness, which is pretty much what it feels like as they prepare for the culmination of all their scholarly years in the form of the dreaded test – the BAC.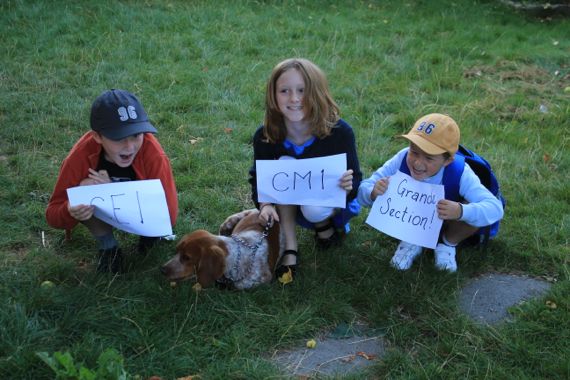 Hunter thinks he's going to school too. He was sooo disappointed.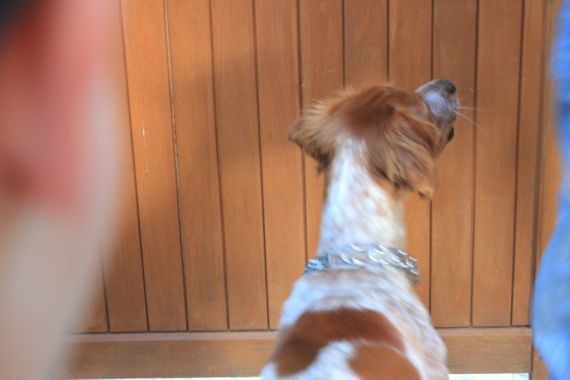 (I'm not kidding – he cried).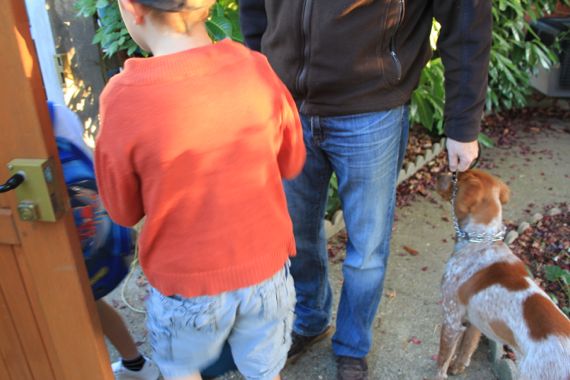 William wants to skip his last year of kindergarten all together.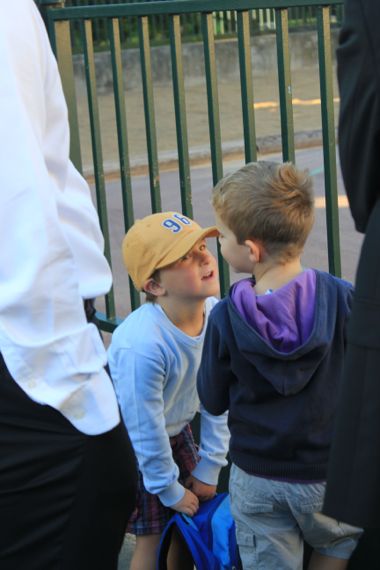 He keeps telling everyone he's in CP now.
Juliet is panicked that she won't have all her school supplies on the first day again this year. I'm a bad mother – I don't know how all the other mothers know what to buy. I feel like when I was in elementary school, all we needed were No 2 pencils.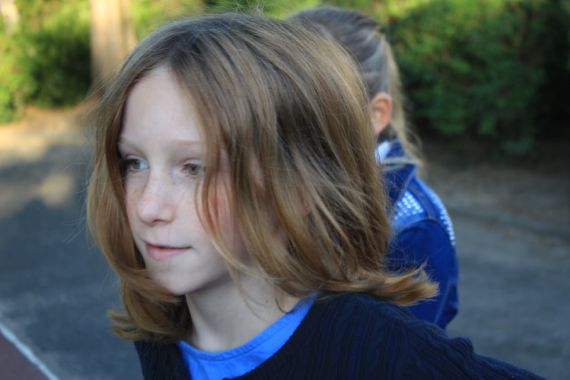 I told her I can't be sure because I don't have "The List." But based on past years, I've already prepared her pencil case full of markers, that are labeled individually with her name stickers. A pencil case full of labeled colored pencils. A pencil case of whiteboard markers, both big and small – one to write on her personalized (labeled) whiteboard, and the others to write on the classroom board. And then a pencil case with a ruler, sharpener, white-out, a pen of each of the 4 basic colours, a fountain pen and cartridges, a white-erase pen with the write-over special tip, eraser, compass – everything labeled, of course. I still need to get a square edge. And I just really have no idea what folders, book covers, binders she will need, so I will have to wait to get "The List," which everyone else magically got last year, except me.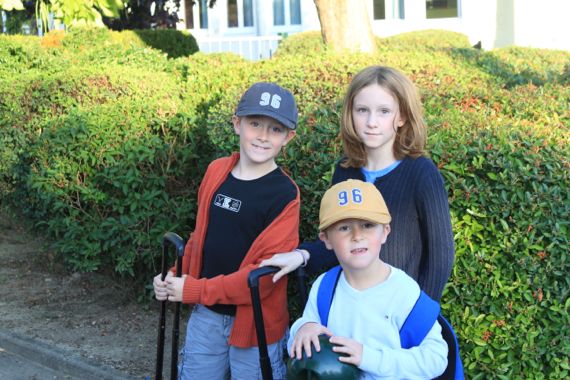 Gabriel's list is exactly the same, except for the compass.
Whoopie! A new school year to conquer!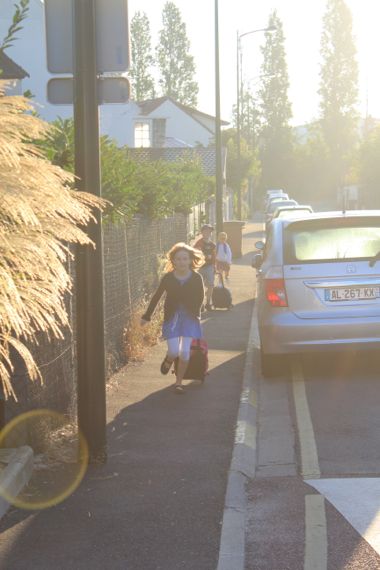 Happy September everyone!