I have a recipe for delicious flatbread crackers that are naturally gluten-free. I got the idea from growing up watching my mom make Indian parathas, and then from making communion bread with my teammate Kara in East Africa, where matzoh crackers were decidedly not available.
So I still make them for when we have house church because I can't eat gluten, and matzohs are still out. Everyone loves them so much, the remaining crackers disappear within minutes after the service is over. It tastes even better than if it were made with wheat. That's how good it is.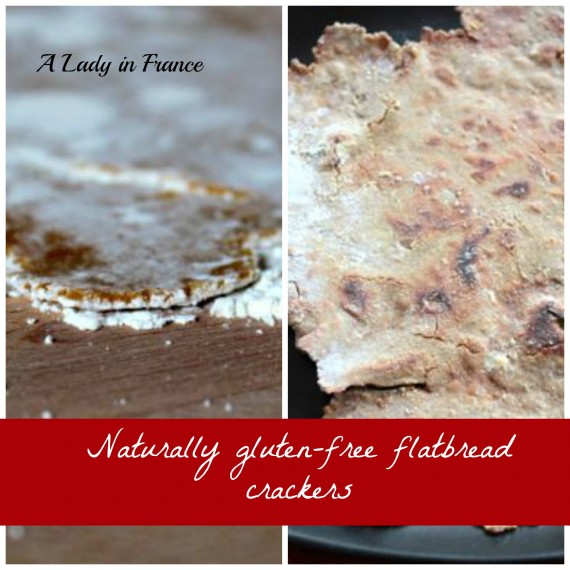 I put a half-cup chickpea flour and a half-cup chestnut flour. This is naturally sweet so it makes the crackers taste good without adding any sugar. I put a teaspoon of large grain sea salt. It's important that it's large grain. And I put three tablespoons of olive oil.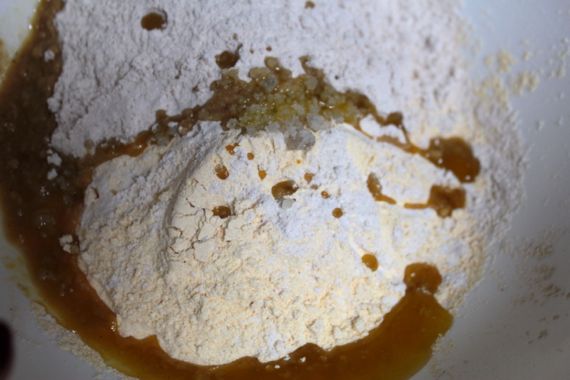 The oil provides some moisture, and to get enough to form the dough into a ball, I usually hold the bowl next to the sink, and flick handfuls of water into the floury mixture until it looks right. But to be more precise, take a 1/4 cup of water and add it bit by bit until the dough is moist. You may not need it all.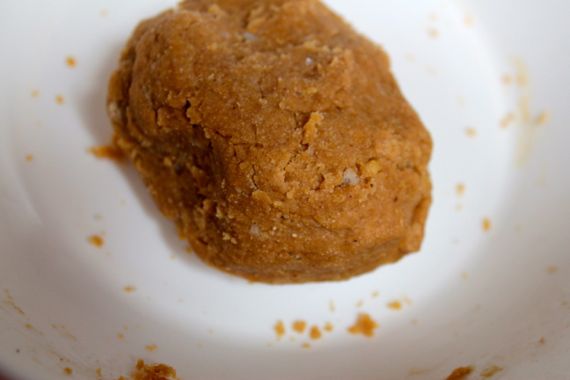 I sprinkle the board with a regular GF flour mix, which is made of corn, rice, potato and xanthum gum.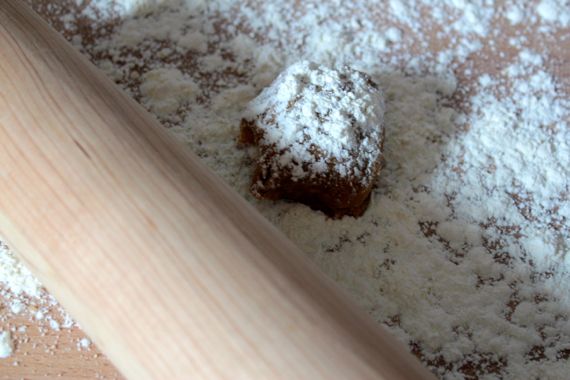 And then I divide the dough in two and roll it out.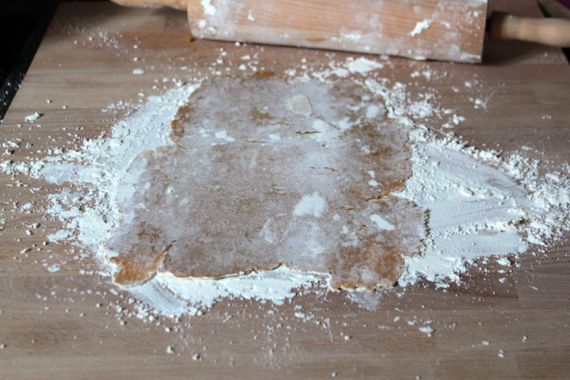 This is how thin it should be – thinness is important.
I heat some olive oil in a skillet until it's almost smoking. (Iron skillet is best if you have one). And then I put the first flatbread in and turn the heat down to medium.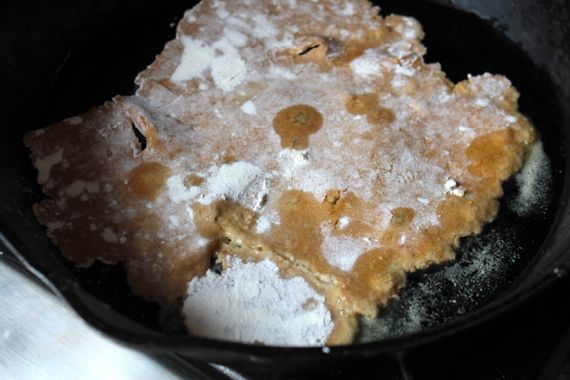 Flip it over when it's done and make sure both sides are brown, and the cracker is fairly dry. It tastes better crunchy, rather than chewy.
And voila!
It's good! Something about that sweet chestnut flour with the bits of sea salt you get in each bite.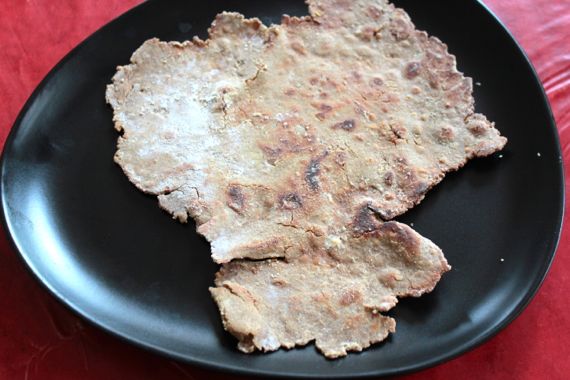 Perfect for munching, and perfect for a gluten-free communion bread (with our alcohol-free red wine).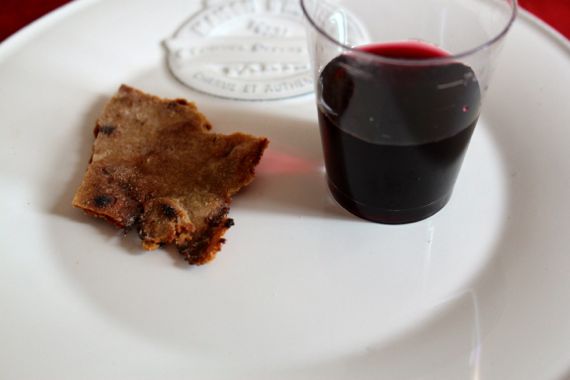 Communion bread should be salty, don't you think?
After all – are we not the salt of the earth? 😉
Gluten-Free Flatbread Crackers
Ingredients
½ cup chickpea flour
½ cup chestnut flour
1 teaspoon sea salt
3 tablespoons olive oil
up to ¼ cup water
Instructions
Mix the ingredients and knead the dough.
Heat the skillet with some olive oil until hot.
Roll the dough out thinly.
Cook the dough until it's lightly browned on both sides and dry. It tastes better when it's not moist.
Comments
I love to hear from you, friends. You can comment using the box below or your Facebook profile. But FB doesn't notify me of new comments, so if the post is more than a week old and you want to make sure I see your comment, it's better to use the comment box. Merci!