Soup is a very common meal in France.
It can be served as an appetizer, but given that the French eat sparing dinners, it's more likely to be the main course. The most common is a vegetable soup, called "purée."
You take some large leeks.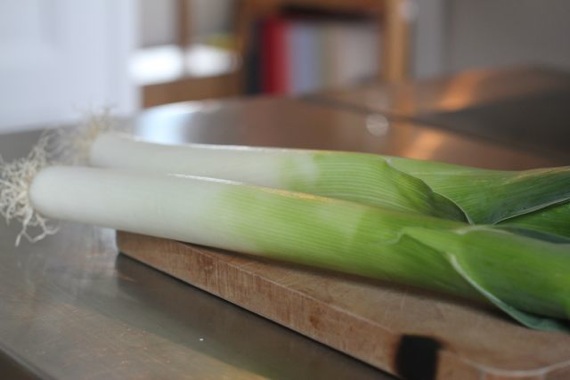 Chop them into rounds and rinse them well to remove the sand. Of course you can use onions instead, but leeks are known to remove cellulite.  And the French know what they're doing when it comes to cellulite.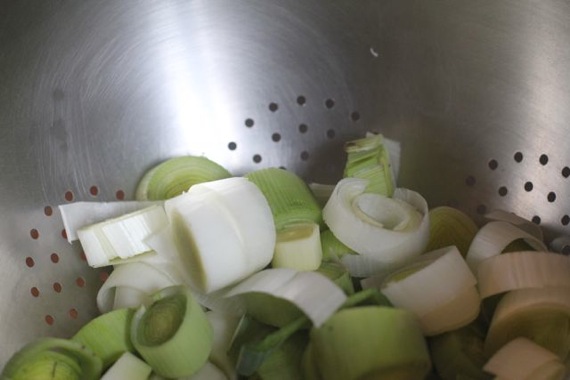 Peel and chop four large fresh carrots. Or use a bunch of runts left over in the refrigerator like these.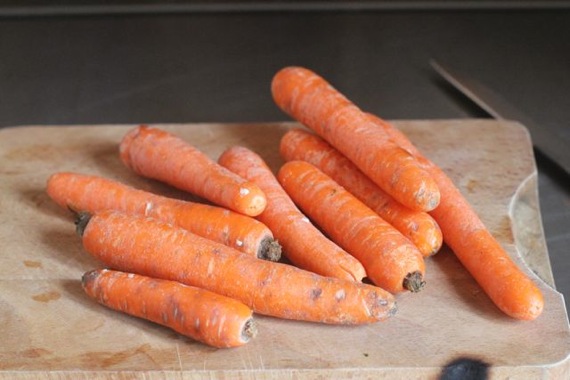 Wash and cut 2-3 zucchinis, but leave the skin on. Growing up I studiously avoided zucchini any moment that we were not actually forced to consume it, but now … now there must be a sachet of zucchini in my house at all times.  I would never have believed you had you told me it would become indispensable (or that I would voluntarily grow it).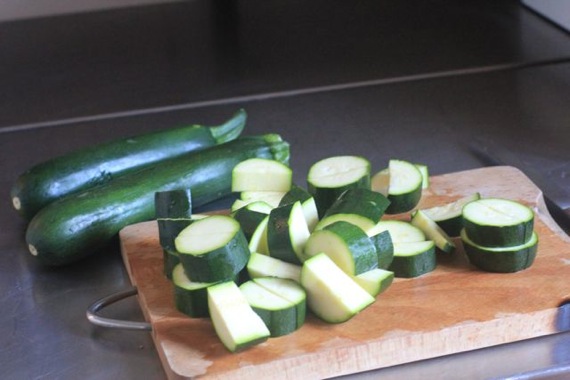 Add a couple of turnips (although these might actually be rutabagas(?). I know, right? Who has ever actually cooked a rutabaga before? Or a turnip for that matter? And now you know what to do with them.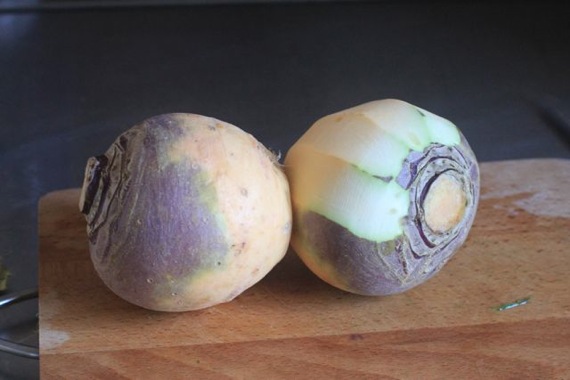 Actually this one is big enough so I'll save the other one for a beef stew.
Other people add potatoes or tomatoes to this basic recipe, but I don't. My little touche finale is red peppers. I think it makes it taste sweet.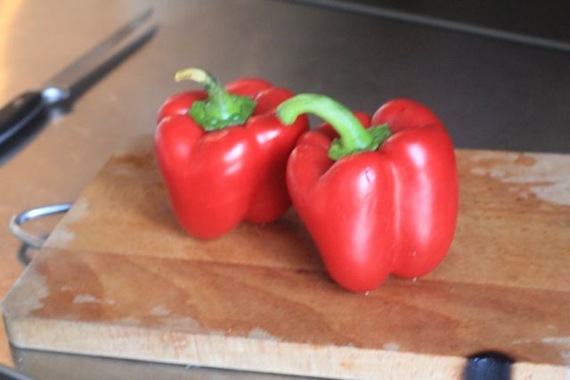 And that's it. You don't need oil or spices. Just add a handful of large sea salt (about a tablespoon, although I ended up adding another tablespoon when it was cooked because I found it was needed).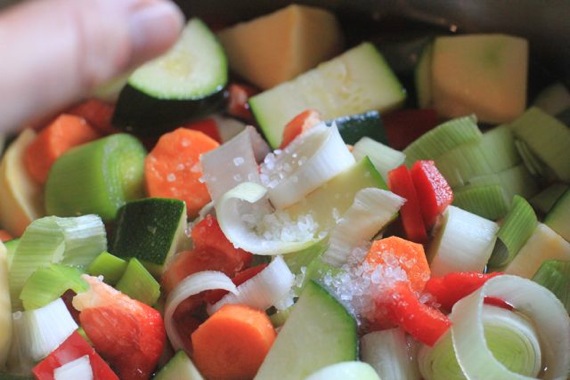 Just cover it with water and bring it to a boil. Then lower the heat, cover the pot and simmer it for 45 minutes.
(Here is where my pictures start to get muted because I finished preparing the soup in the evening and we haven't yet bought photoshop to boost the images).
Before you purée it, remove the excess water so it's not too runny. It looks like this.
(You can save this water for vegetable stock if you're less lazy than I.)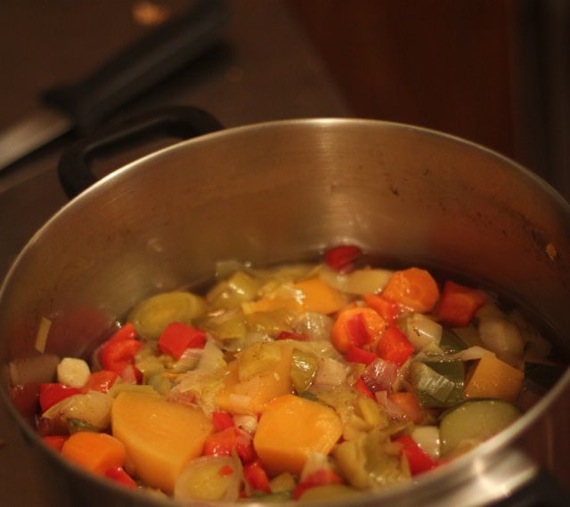 This thing is handy and every French kitchen has one. No more pouring hot soup into a blender, spilling half the contents down the side and on to the floor.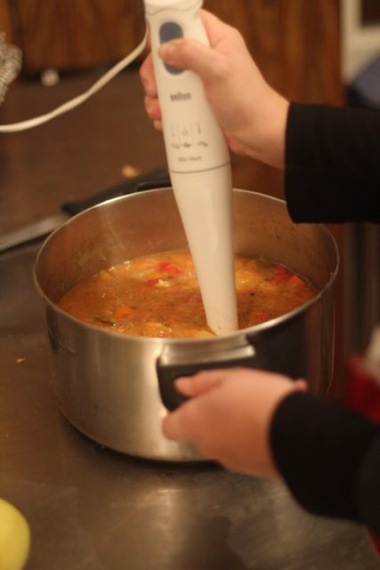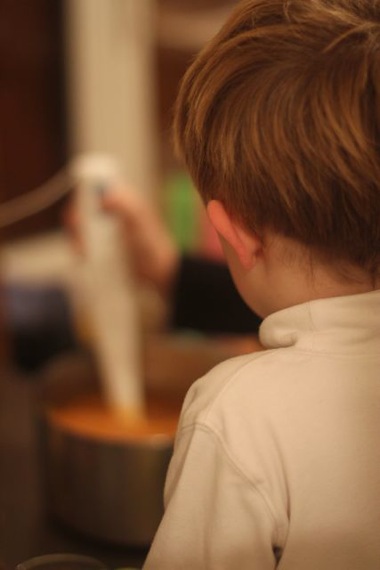 Do ignore the hack job at the back of Young Knight's hair.  Did you guess the Trim was more of a photo op?  Although sometimes I get lucky.  Otherwise it's off to Franck Provost.
The French will eat it plain or put a dollop of sour cream in it (crème fraiche). Or why not try a square of cream cheese?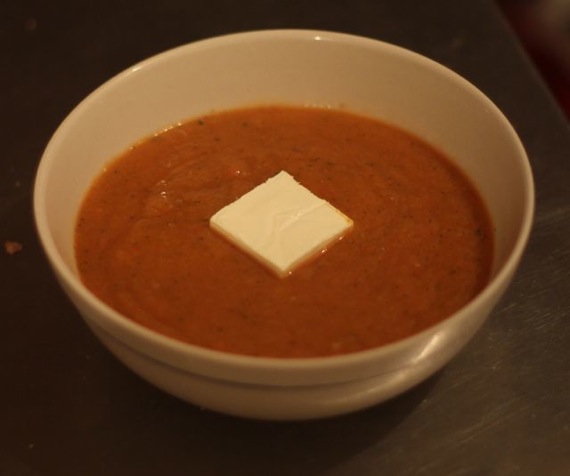 That way it's creamy and there are little lumps of cheese – hidden treasures. My kids LOVE this soup as long as there are no vegetable lumps, only cheesey ones.
Seriously!  This is what they look like after they've eaten soup for dinner.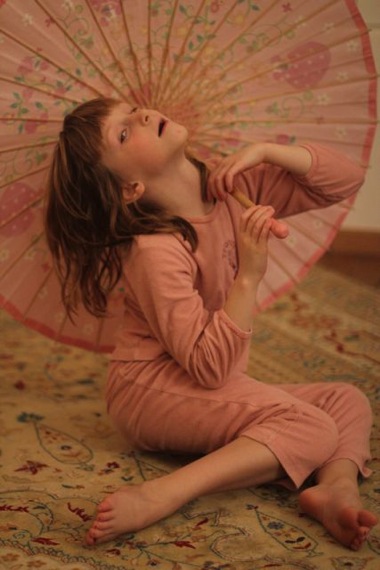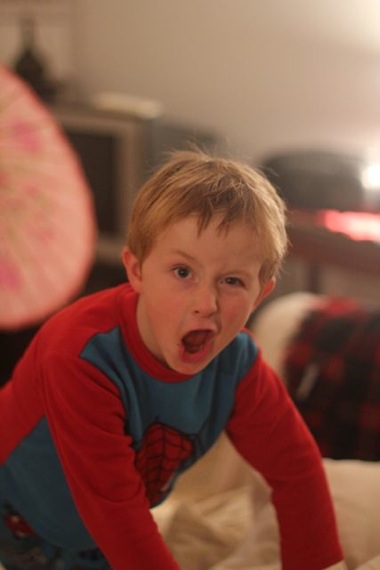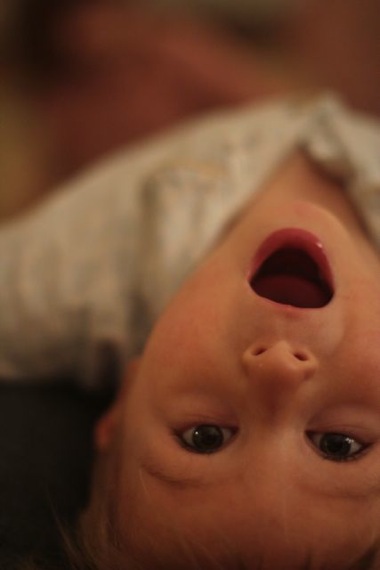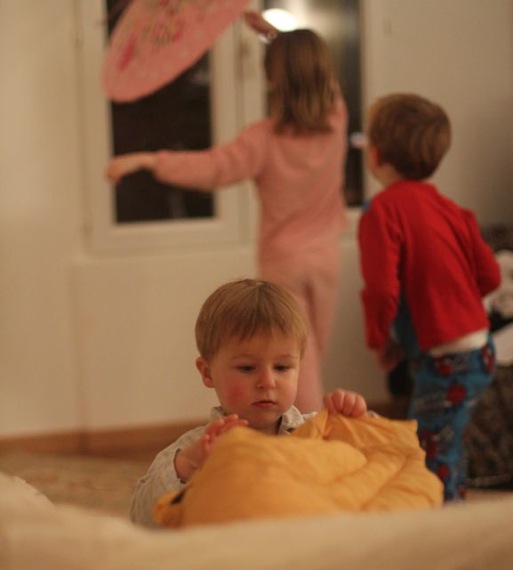 And that's it baby. That's all you get for dinner.  (I'm not talking about Petit Prince, I'm talking about you, dear Reader, who aspire to eat like a french person)!
Oh, except for maybe a tiny wedge of this.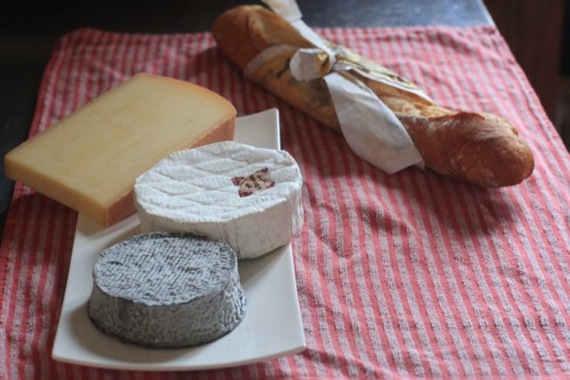 And maybe a fruit or a yoghurt.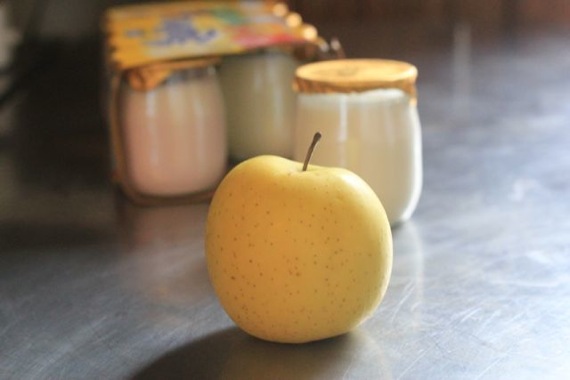 No wonder they're all so skinny.
Comments
I love to hear from you, friends. You can comment using the box below or your Facebook profile. But FB doesn't notify me of new comments, so if the post is more than a week old and you want to make sure I see your comment, it's better to use the comment box. Merci!