When we picked Hunter up from his 4-hectre paradise, we discovered that he had learned a few tricks. He's a new dog, you see, so he's still teachable.
He was just weaning off his "let's eat poop" stage before he left, which I was relieved to see the end of, since it's pretty darn disgusting. But when he came home, he started doing something worse. He started rolling his face in it. And he started rolling his face in the dead rotting carcasses of the rats and other animals he found in the field. He began to stink with a stink you cannot fathom. And every time we gave him a bath, he ran right out in the field and did it again.
My husband searched online to find out why dogs do that, and he read that – besides the fact that eau de rotting carcass is an exquisite perfume to our canine friends – it's also their way of taking a photo. It's their way of telling other dogs where they've been. And … given the fact that Hunter has calmed down quite a bit in his quest to add new stench to his repertoire, I can only imagine that he has finally left tourist mode and really feels like he's home. There are no more postcards to send.
However, now that I know my dog is interested in blogging, I think this is what he would say.
These pretty white flowers have popped up since I left.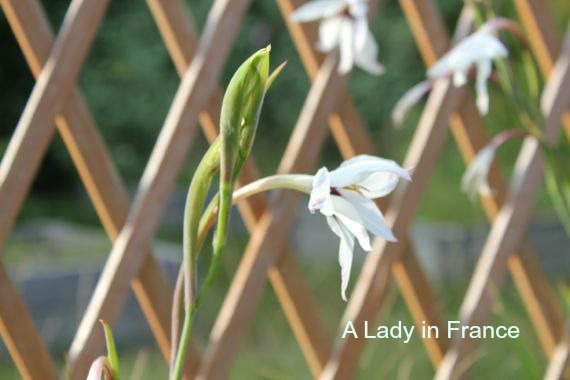 I wonder if they taste good.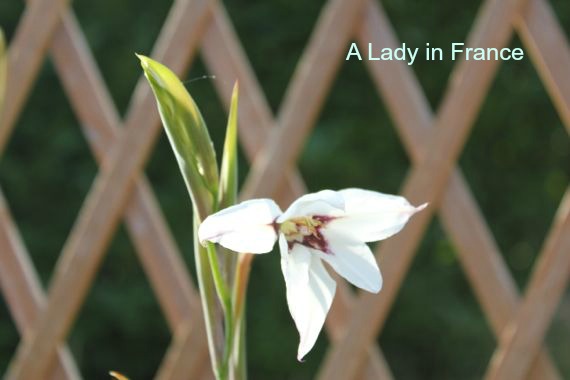 These green balls weren't here before, but they're no good at all. I tried 'em. And they give me the runs.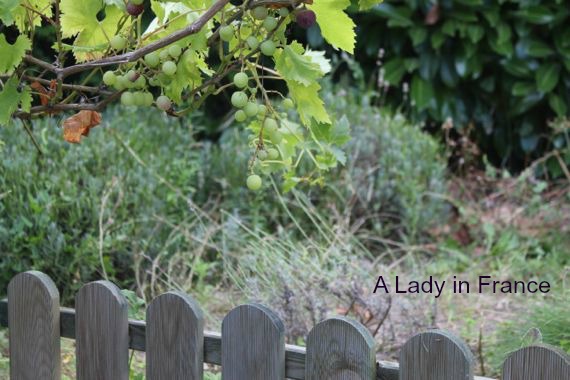 And these green balls here are no good either, but the red ones out of reach are divine.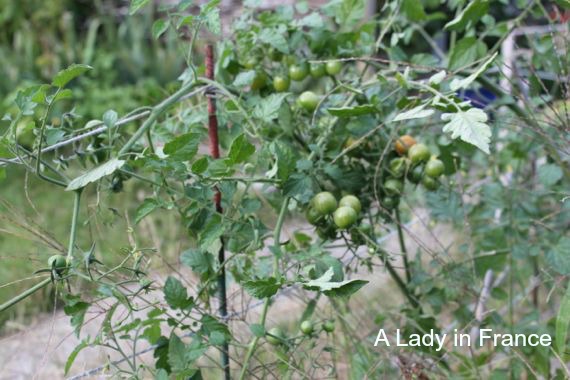 Look! A chew toy! Now, how can I get a hold of that?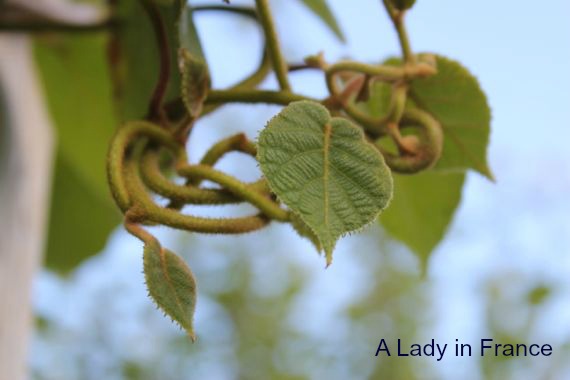 I learned to fetch while I was away, you know.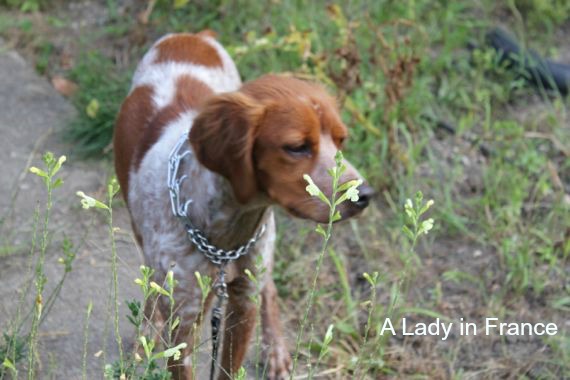 "Fetch Hunter, Fetch!"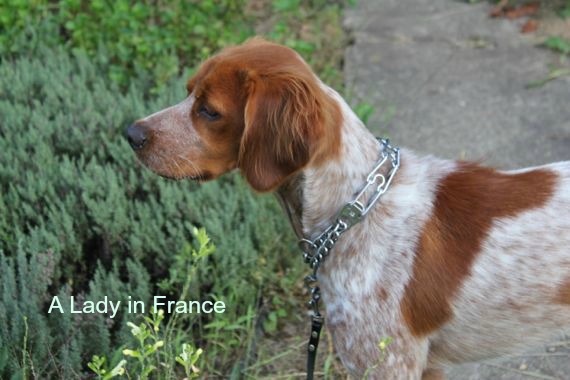 That's all I ever hear from them now. (Yawn).
Master has been working very hard to make these shelving units for the boys' room. But I can only peer in from the window. I'm not allowed in there because there are too many toys to chew on (sarcastic font).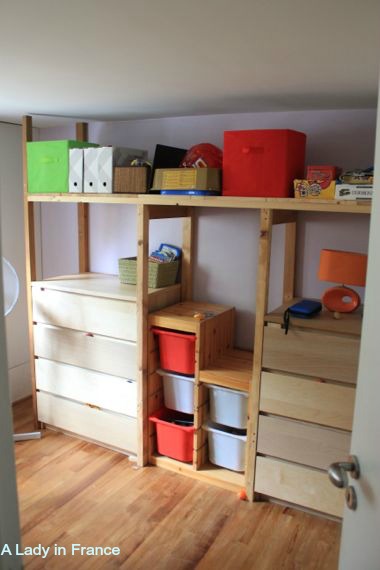 The Lady has been working hard in girl's room too. It's nice and orderly now – ready for school to start.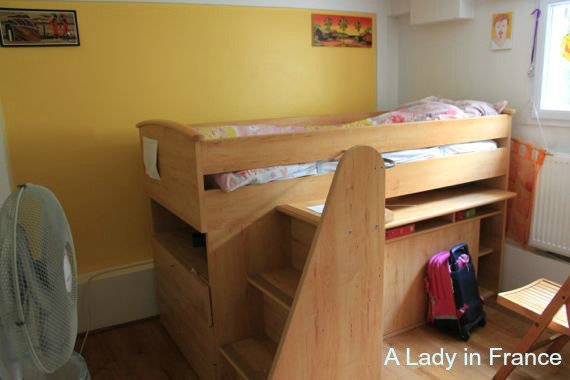 Ah. The master bedroom. This hasn't been touched.
The more things change, the more they …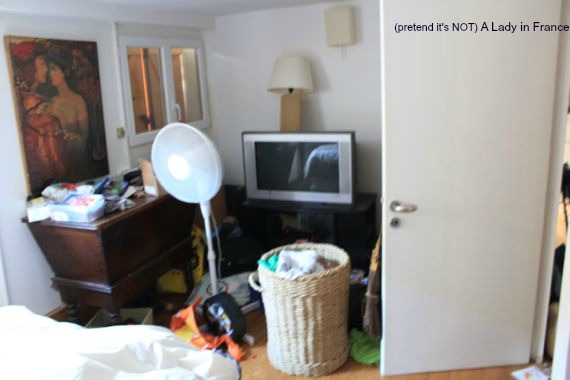 But it's good to see my people and hang out with them.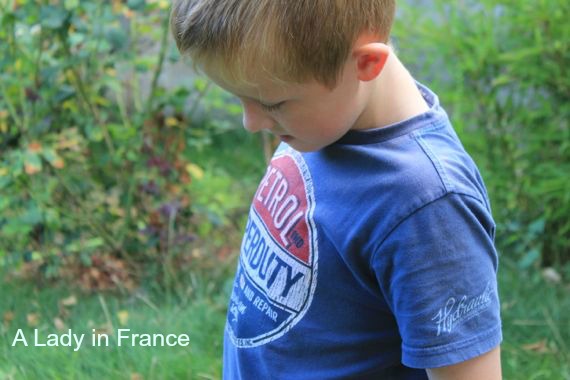 Even when they tease me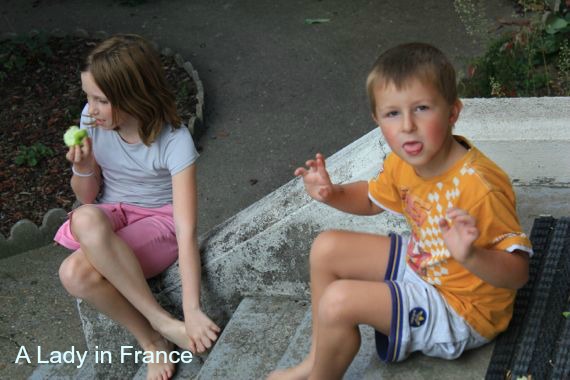 Even when they taunt me.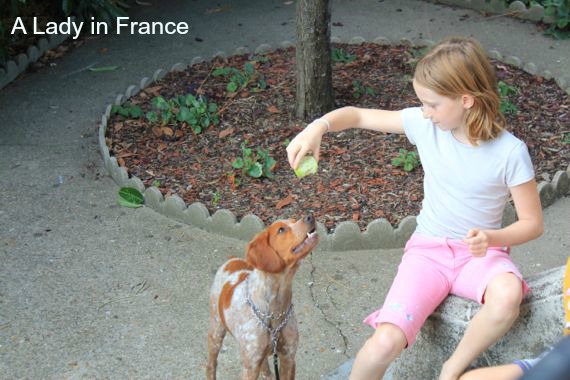 Even when they want me to play fetch.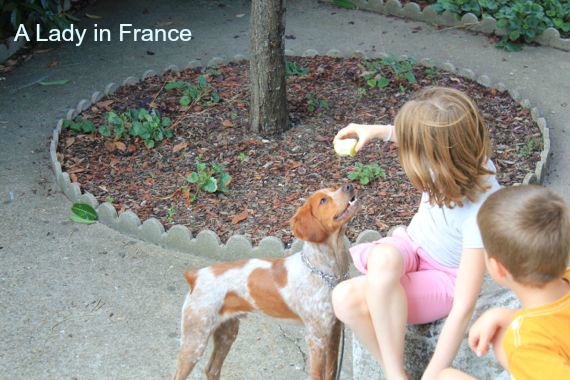 I'll fetch that, girl.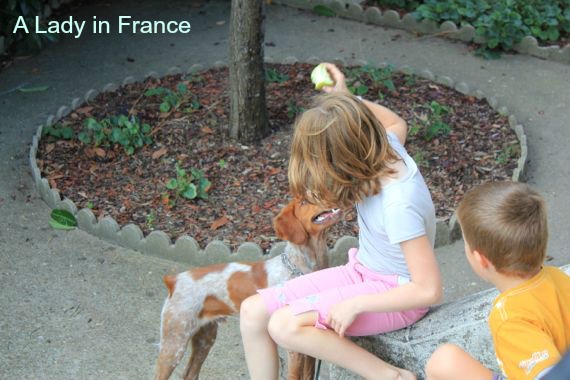 I'll fetch it but I won't be coming back with it.
Uh Oh. Look at that sky. Not that I'm scared of thunder or anything, but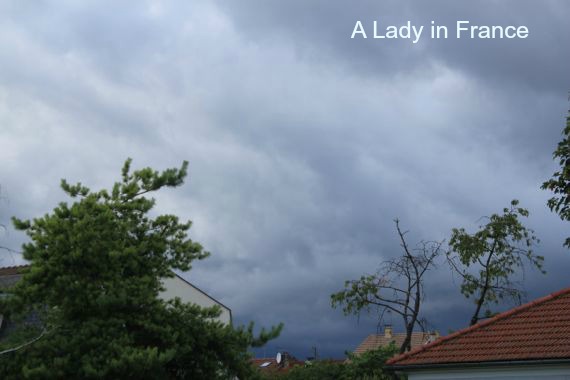 … gotta go.
I think those are the things Hunter would say in his blog.
I'm never getting my computer back, am I?