My heart is full of happiness today. There is a chicken roasting in the oven and zucchini and peppers frying on the stove. The late afternoon sun is streaming in.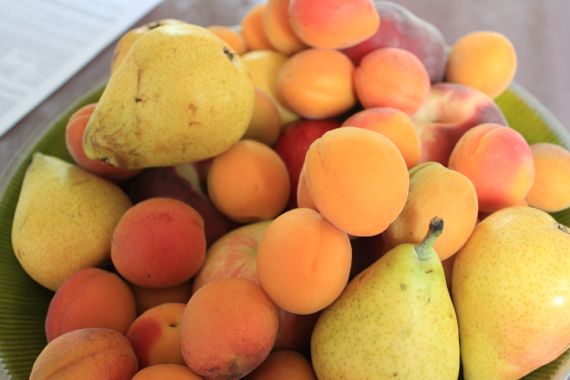 This morning we got to see everyone at church for the first time all summer. (The French travel most of August, so those who are in town meet in small groups at people's homes or in the park). Then I spent the afternoon working on some writing deadlines. (If you don't follow me on Facebook, my post was on Queen Latifah's website HERE, which was such a thrill).
And my husband continued working on getting our house organized. We got a beautiful patio table from a couple who is moving back to the States.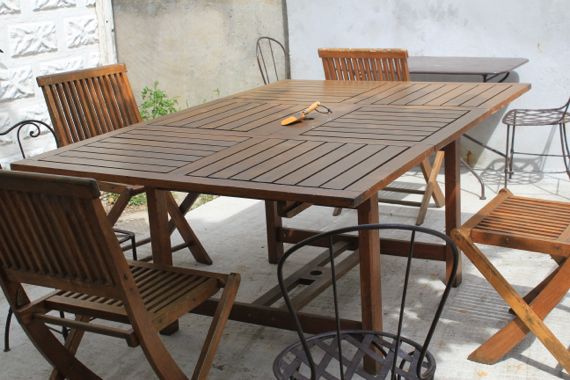 And they also gave us a piece of furniture to put in my office, which is almost done.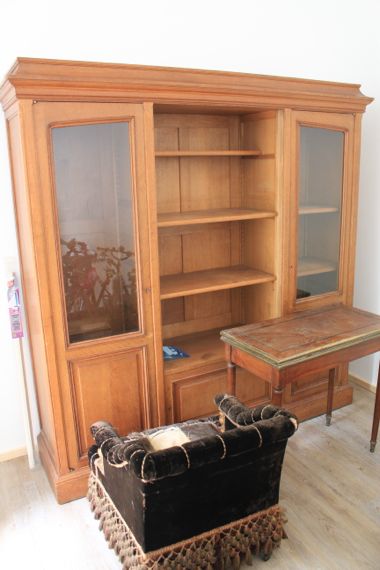 Oh, that chair is from the Napoleon area, by the way. Matthieu's grandparents always said that was "his chair" because he loved to sit in it when he visited. They bequeathed it to him.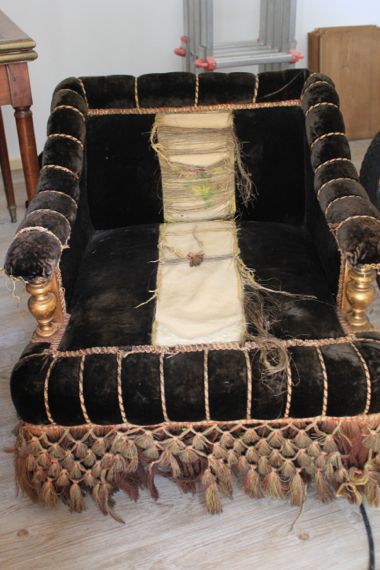 But it needs tons of work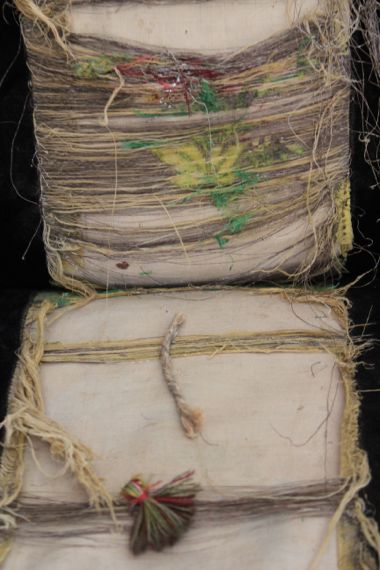 and it needs to be done by someone who can restore period pieces.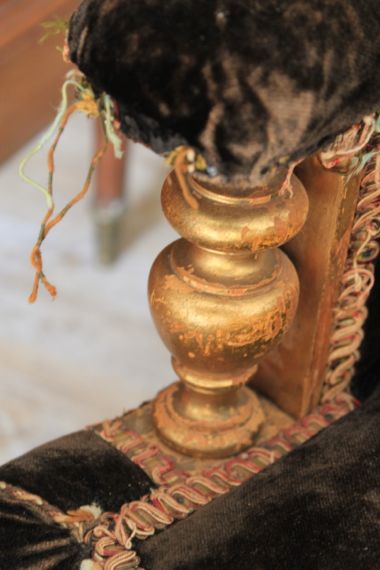 Finishing up the studio meant that my husband could start pulling things out of the garage and add one of the bookcases to the upstairs office.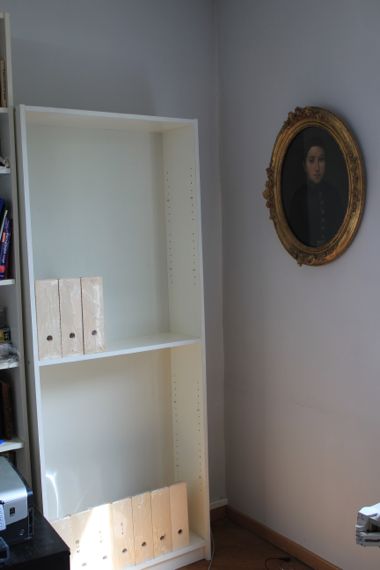 We have SO MUCH work to do to get this placed organized
and in the meantime there is SO MUCH chaos to meet the eye.
Added to the indoor mess is the outdoor mess.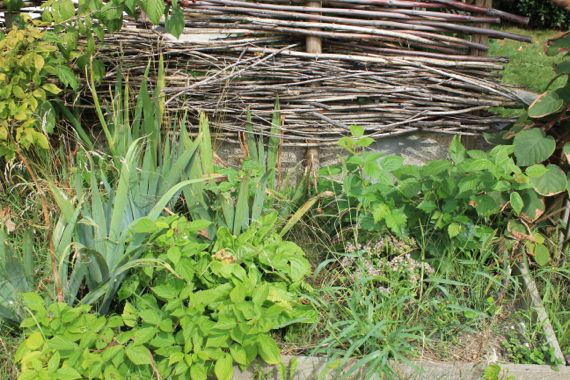 Snail-eaten irises, snail-eaten sorrel, rogue raspberries that should not be there, a kiwi plant that needs more nutrients than it's getting in this plot of land. I was thinking of planting a little evergreen garden that snails don't like to eat. Any ideas?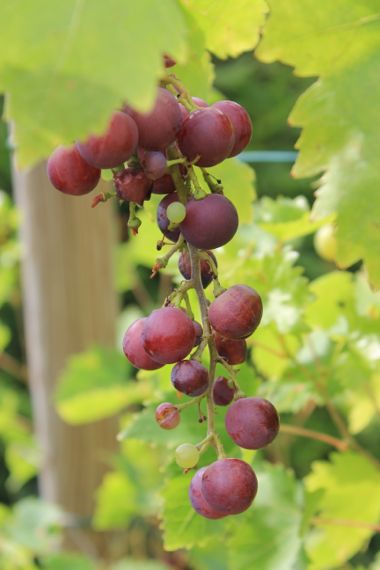 And the grapes have really grown for the first time ever.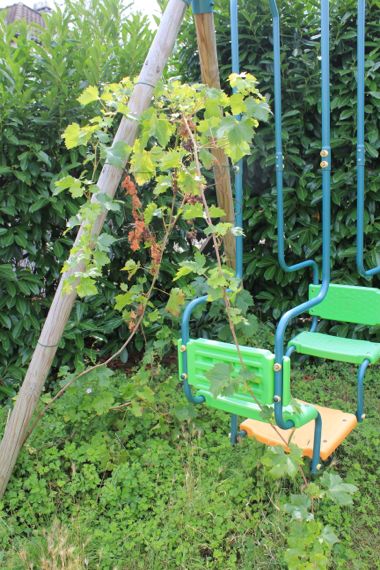 But I need to get a ladder and tie those vines to the top of the swing set. Not to mention pulling up all those weeds that cover the ground, and then kill their roots by covering it with tarp that has holes punched in it for some shade loving plants, and then hide the tarp under bark chips. Any ideas on shading loving plants?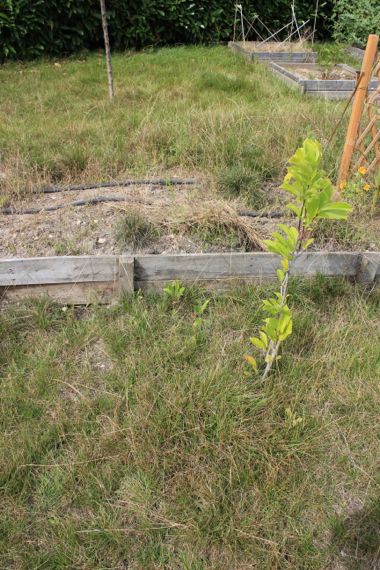 And then our vegetables didn't want to grow up there on that raised wall – I have no idea why. Not even a single zucchini plant grew, can you believe it?  Not even zucchini!!!!! So we decided to plant a row of decorative plants up there, like these wild colorful things, I guess.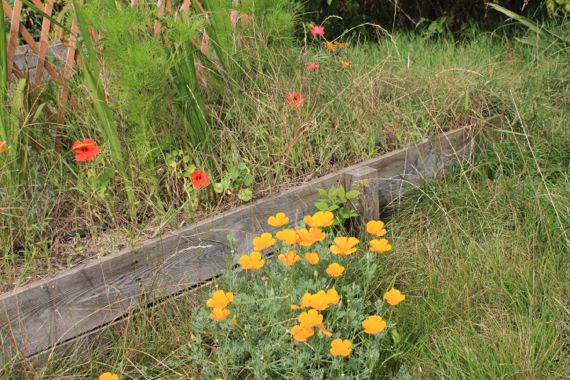 But I don't know what to plant. Any ideas?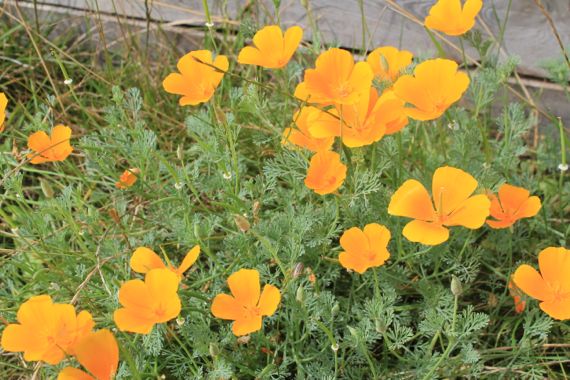 Basically, are you free to come over with a bunch of bulbs and help me?
So things are a bit chaotic these days.
But one day, things will be SO organized. I just know it.