I have a pretty even temper. I don't scream at my kids – I teach or scold them instead. I don't yell at my husband – I express how I'm feeling in a calm voice (a fact which I can't take complete credit for – it's my husband who provides a safe place for me to do this). And there's not a whole lot that sets me off and gets me all riled up. Except … perhaps … injustice.
On an off day, I've made gestures at people who are driving (not that gesture, but still …).
I swore at an ice cream seller near the Eiffel Tower because he overcharged us (I was pregnant and slightly delirious and am still embarrassed about that.) And I've harassed people in India who worked for a travel company that cheated us out of $800, calling them again and again and asking them how they could sleep at night, living such dishonest lives (until my husband put his foot down and told me to let if go if I wanted to keep my soul). (He was right and I did let it go).
So all in all, a peaceful gal – with a few exceptions.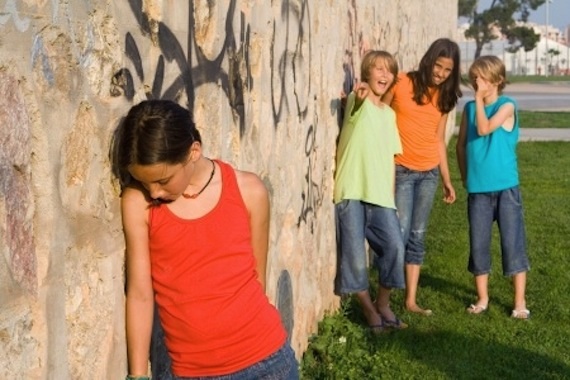 The last couple of weeks a few people have been less peaceful. In fact, some people have been kinda mean. This sort of treatment either makes me feel hurt and embarrassed – or mad, and wanting to justify myself and get revenge. Or I feel everything.
In the first incident, I was driving up to a roundabout (of which there are plenty in France). True, I was coming up to it faster than I should have, and the guy who was already in the (small) roundabout was hidden by trees so that I didn't see him until the last minute. But I did see him and I was going to stop. He still honked at me and gave me a gesture of disdain. And I trembled the rest of the way to the swimming pool.
On a different day, we had a contractor over to give us an estimate on some work we need to do to our house, and this guy was shockingly rude. Granted, my husband bore the brunt of his impudence, but I wanted to jump over the couch to where he was sitting at the dining room table and give him a piece of my mind. I am not even sure he said hello before accosting us and telling us we basically knew nothing about construction, or proper procedure, or our own house, and he was not going to waste his time with us. We were still reeling hours later.
Another time, I was trying to help my husband park in a very tight spot in Paris and I was in the cycling path without really paying attention. I was just trying to help him get in quickly so as not to annoy the long line of cars who were waiting behind him as he manoeuvred. A guy yelled at me to move, and as he and his kids passed, he yelled again, "That's what a cycling path is for – bicycles!"
And then I was walking my dog along the Seine where I crossed paths with a jogger and her dog. "Why does your dog have that collar?" she asked me. It was the kind of training collar with spikes on it, but it was not a choking collar. She continued. "It's really bad for his trachea."
"No it's not," I responded (not wanting to be defensive or start a war – just wanting to explain). But she cut me off. "It is! It is bad for his trachea. I'm a dog trainer. I know these things."
I began to say, "Our trainer is the official trainer for police dogs in France and we trust him," but she cut me off again. "Well if you're not open for discussion there's no point in continuing." And she stalked off.
When Hunter ran up to her dog to play, she screamed at him, "Get out of here!"
My heart was beating very fast. Because she had just walked off, I didn't get a chance to tell her how much we loved our dog, and that we double-checked with our vet that his trachea was okay (it is 100% completely fine because we don't discipline him hard). I would have told her that he was very dominant and had bitten my children (and neighbour), and that we needed to have a firm, but loving hand with him. The alternative would have been to give him to the SPA, which is where he would remain because frankly no one wants to adopt this kind of dog. I mean, they're beautiful, but they are so energetic and difficult to train. Hunter would just get put to sleep. That was the discourse that was running through my mind for two days after our encounter because I didn't get to defend my case.
There is this scripture in 2 Samuel 16 that has made a big impression on me ever since I first read it almost two decades ago.
As King David approached Bahurim, a man from the same clan as Saul's family came out from there. His name was Shimei son of Gera, and he cursed as he came out. He pelted David and all the king's officials with stones, though all the troops and the special guard were on David's right and left. As he cursed, Shimei said, 'Get out, get out, you murderer, you scoundrel! The Lord has repaid you for all the blood you shed in the household of Saul, in whose place you have reigned. The Lord has given the kingdom into the hands of your son Absalom. You have come to ruin because you are a murderer!'
Then Abishai son of Zeruiah said to the king, 'Why should this dead dog curse my lord the king? Let me go over and cut off his head.'
But the king said, 'What does this have to do with you, you sons of Zeruiah? If he is cursing because the Lord said to him, "Curse David," who can ask, "Why do you do this?"'
David then said to Abishai and all his officials, 'My son, my own flesh and blood, is trying to kill me. How much more, then, this Benjaminite! Leave him alone; let him curse, for the Lord has told him to. It may be that the Lord will look upon my misery and restore to me his covenant blessing instead of his curse today.'
So David and his men continued along the road while Shimei was going along the hillside opposite him, cursing as he went and throwing stones at him and showering him with dirt. The king and all the people with him arrived at their destination exhausted. And there he refreshed himself. (vs 5-14)
Just to give a little background, the first king Israel had was Saul, but he did not obey God and was removed from the throne and replaced by David. (As in – David who killed Goliath). But this didn't happen right away. There were actually decades when David was wandering in the desert, and hiding from Saul and his troops before he came into power.
When he finally did come into power, there were still those of Saul's family who were unhappy with the turn of events. Now David was an unbelievably humble guy and close to God's own heart, but he was a not-so-great father because he didn't use authority over his sons. When he was ousted out of the kingdom by his own son, Absalom, it was the perfect chance for someone like Shimei to express his disgust.
When we're being treated poorly by others, we measure whether we – at least in part – deserved the treatment we're receiving. Or we measure if we were treated unfairly for no reason at all. And I have to admit, it's more comfortable to assume we were completely innocent in the matter because then we can focus on justifying our position rather than how hurt we feel.
Going back to my situations, yes – I could have approached the roundabout more slowly so that I didn't make the guy nervous that I was going to run into him. I could have paid attention to the fact that it was a cycling path. Or with the dog, I could have been there to listen and not blurt out a direct contradiction to what she just said. I could have been more humble.
And David … yes – he should have disciplined his sons so that one wouldn't end up raping his half-sister, and another one stealing his kingdom out from under his nose.
Even so – did I deserve to be yelled at by the driver and the cyclist? Did my dog deserve for some lady to scream at him because she was mad at me?
And David … he was KING. No one deserves to have rocks and dirt showered on them while they are in a position of humiliation? But the king? Does God's anointed deserve that?
What just boggles my mind is his response to the treatment: If he is cursing because the Lord said to him, "Curse David," who can ask, "Why do you do this?"  and then again My son, my own flesh and blood, is trying to kill me. How much more, then, this Benjaminite! Leave him alone; let him curse, for the Lord has told him to. It may be that the Lord will look upon my misery and restore to me his covenant blessing instead of his curse today.
David was so confident in God's love for him, he could handle whatever treatment, humiliation – meanness came his way. It takes a highly evolved person – a person confident in him or herself – to let things like nastiness slide. I am not naturally that person.
Or it takes a person who has utter faith that God is GOD and that He loves her (or him) and that he will vindicate her cause, and that – yes – he will discipline her if needed, but more reassuringly, will see her distress and repay her with good for the cursing she is receiving today. This is the kind of person who can handle insults without getting eaten up by them. This is the kind of person I want to be.
And this is what I remember when people are mean.
***
My friends, how do you handle it when people are rude to you?
Photo Credit: mandygodbehear / 123RF Banque d'images
Comments
I love to hear from you, friends. You can comment using the box below or your Facebook profile. But FB doesn't notify me of new comments, so if the post is more than a week old and you want to make sure I see your comment, it's better to use the comment box. Merci!