When we returned from the States, my garden was one big weedy mess. This was right about the time I had a bunch of writing deadlines, was trying to recover from jet lag (and help my children recover from jet lag) – the time I was trying to prepare for the back to school frenzy, and when I was deciding, along with my husband, that we needed to tackle a major organization of the studio, garage, and office, RIGHT NOW.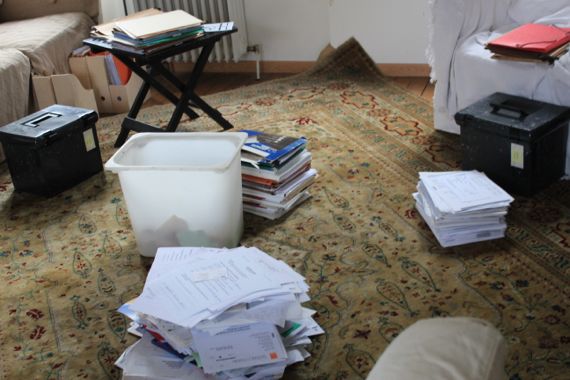 Needless to say, the entire venture has completely worn me out, and I keep taking naps instead of actually working.
I get little snippets of help. My friend Isabelle came over to help me garden twice. In part, she came because she loves to do it and I feed her daughter organic, dairy and egg-free food, and in part it's because she's that kind of friend. She showed up in her jean mini-skirt, her John Lennon sunglasses and floppy-brimmed hat, and her explosion of red curly hair pulled back from her forehead under the straw hat. Armed with rubber boots and gardening gloves, she got right to work, digging up the irises that were so unhappy where they were – getting overshadowed by the raspberries and munched on by the snails -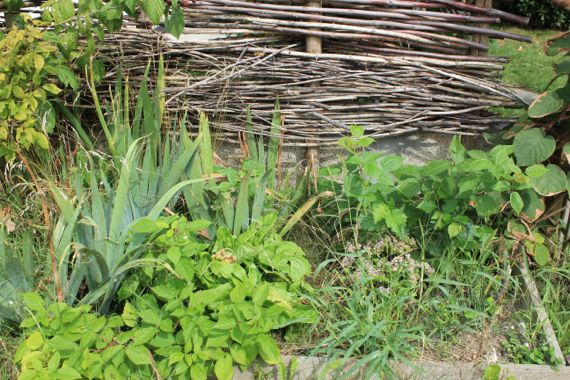 and moving them to a place where they could breathe.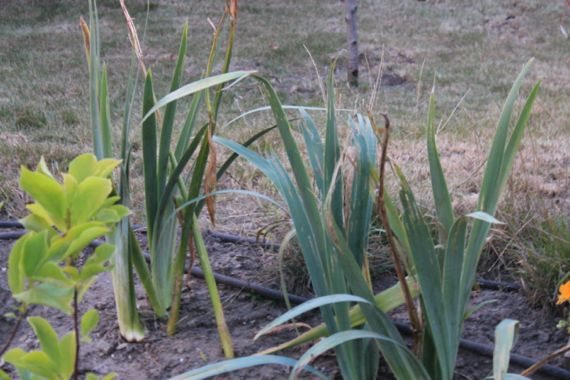 My garden saw some major improvements under her care.
But that's only one part of our home improvement/ organization. The studio outside is coming along slowly. The floors are done and the baseboards are on. Matthieu still has to do the electricity, and then build a shelving unit so he can store his records from his days as a deejay. (Something tells me this won't be entirely my office). And then we'll be ready to put my desk in and I won't have to wear earplugs in the house to muffle the screaming kids so that I can keep up with my writing.
In the meantime, we're continuing to work through the upstairs guest room/office in time for my English classes to start at the end of this month.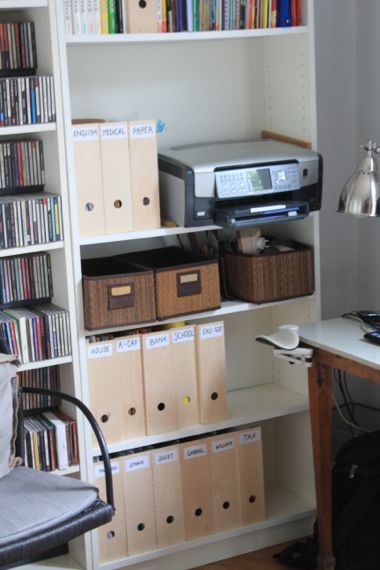 And I've accomplished some of my writing-blogging deadlines. The rest are still on my internal "to-do" list, and I'll tell you about each one as it comes up.
Sometimes I feel so overwhelmed by all these projects and the complete lack of time, I almost long for a terminal illness, just so I have an excuse to stay in bed. Sometimes just a trip to the grocery store will leave me with such a panic attack I have to take a little white pill so I can breathe again.
It's crazy! There's just something so off-kilter about the whole thing – that my self-enforced expectations would leave me strangled and longing for a vacation spot in a hospital ward.
I just finished reading – devoured, really – the memoir "Wild" by Cheryl Strayed. (I have to flay all thoughts of, "So this is what a memoir is supposed to be like. No one is ever going to buy mine." No, I'm not listening to those thoughts).
If you're not familiar with the book, it's the story of a woman who hiked the Pacific Crest Trail all by herself. She tells of the obstacles – the cold and thirst and black toenails; the rattlesnakes and bears and loneliness; the bad characters and icy slopes. She tells about it in such a way that makes me want to rush out and get my own backpack and hike the darn trail to prove to myself I still have mettle. It makes me want to do something.
While Cheryl was hiking the trail, there were long moments of tedium, when she simply had to put one aching foot in front of the other. There were many times when the purpose of what she was doing got drowned out by the mindlessness of routine and the snippets of songs and thought in her head that she subconsciously used to while away the hours. There were days when it was all she could do to look at the next step in front of her and simply be satisfied with making progress. If she looked at the end result and how much more there was to go, she would despair.
I can tell when I'm focusing more on the end result than I am on the next step. I eat way more than I need or want. I eat sugar, I eat salt, I eat in between meals. People offer me their seats on the subways. (You shouldn't be sitting in your condition). I despair as much for the excess weight I will now have to take off, as much as I despair for the lack of character, as much as I despair for the stress that has driven me to excess in the first place.
I can tell when I have too many expectations of what I'm supposed to be accomplishing because I start harboring those self-harm thoughts again. It's not that I will actually do it. It's just that it's the only way I can find relief from feeling inadequate – I just picture stabbing myself or cutting my face, or having someone shoot me in the chest. I picture it again and again until I feel a sad sort of vindictive relief. A melancholy acceptance of my inadequacy. And then I long to be in a hospital bed so I can escape all the pressure. Who would have thought I'd be middle-aged and still struggle with such things?
Well. Apparently I do have some mettle. At least, I have enough to know that this is NOT NORMAL!
In the book, Cheryl started out with a backpack that was way to heavy for her – loaded down with a bunch of things she didn't need. She called her backpack "Monster." Later, with the help of a friend who had more expertise in hiking, she whittled it down to the bare essentials. And by the end of the trip, Monster was less of a burden than it was an affectionate necessity, containing everything she would need to survive all in one transportable pack.
I'm getting help from people with more expertise. I'm being open with the friends around me about where I'm at. I'm trying to prioritise what should get my attention right now and what can wait. I'm whittling down my own "Monster" with the help of people who just seem to navigate the trails of life better than I do. And I'm seeing the projects get done as my sanity gets restored.
Last night we welcomed our Bible Discussion group and it forced us to clean in anticipation, and then do nothing other than spend the evening eating and talking with friends. It was great. This morning I folded all the clean clothes and ironed, and helped the children with their homework before I sat down at the computer. Another obstacle overcome on my way to the goal.
Perhaps it's not what I accomplish that matters. It's not what I've achieved right now! It's not the end result that is already in my hands that lends validity to my being. Perhaps it's just the act of focusing on the next step and taking it, instead of despairing over the unattainable goal I've not yet achieved.
It's the focus on the perseverance of steps forward, and not on the inadequacy of steps not achieved that one might call . . . progress.