Goodness gracious, I am depressed! I suppose this is not unusual in one who struggles with depression, but I must say I am used to the medicine doing the trick and being able to live my life full speed ahead.
It's partly the new puppy, yes, although I will thank well-meaning persons not to say "I told you so" or suggest we made a mistake. We did not. It's rather hard to have a newborn and you might be tempted to complain about it, but you don't want to hand it back either.
And yet, when you have a newborn, you don't go back to work the next day or cook all afternoon for a holiday meal straight off, or fill your schedule chock full to the brim that very same week, which is precisely what I did.
I need time to slow down a little bit until my boys aren't afraid of the dog anymore (and until I'm not afraid either when he jumps and nips). I need that vet appointment tomorrow morning and that trainer appointment Saturday afternoon to know how to handle our little guy.
My husband and I (who slept with Young Lady strapped to a car seat in the middle of our bed for the first week until our pediatrician said to "just stop it") look at each other and laugh and throw up our hands as we admit we know nothing about dogs.
I need to take a break from all this running around.
I'm also weighted down emotionally by one diagnosed serious illness in our extended family and one threat in our immediate.
And I'm weary to the point of collapse from ferrying our children across the expanse from one dog-free zone to the other (our house is so little he occupies the laundry room, which is a passage).
So. We were running low on dog food.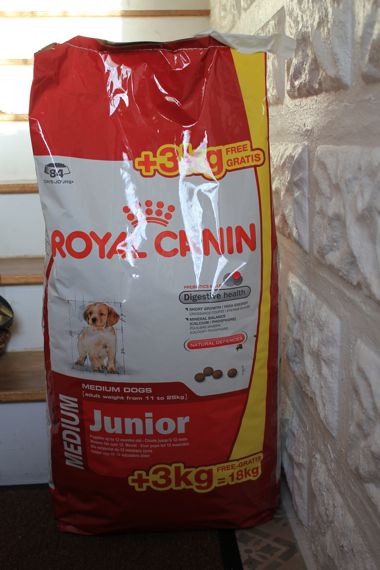 When they said 15k plus 3kilos extra, I rather thought they would send it in smaller format. Where are we going to put this red monstrosity?
But the enormous package brought to my notice just how often I've been seeing red lately. Perhaps it was sparked by the fact that the very same day the dog food arrived, this little package arrived too, containing . . .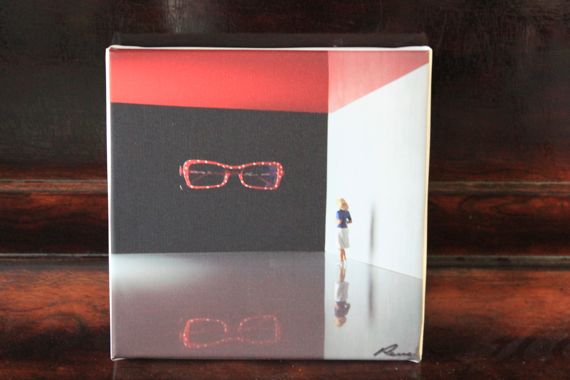 My friend Pierre is an eyeglass designer (he has his own business and is doing quite well). He names each of his designs after a friend. Allow me to present the "Jennie" – a surprise gift that made my day.
This bracelet was a present for my birthday, which is lovely on the wrist, but also makes a nice candle base.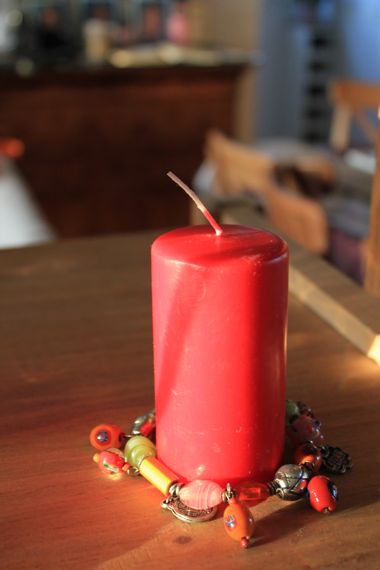 And this painting by Sir's grandfather was for Sir's aunt – actually the sister of his daughter's husband, if that makes any sense. Even though they were not related, they got along well, both of them possessing the spirit of an artist.  She asked him to put a splash of color to brighten his usual uniform and somber painting, so he added this – just a point of red in the middle of grays and browns.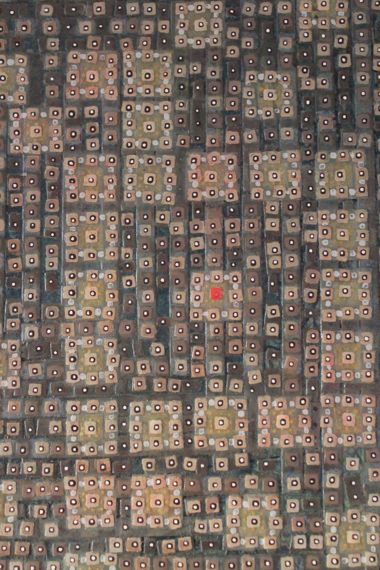 There are pictures framed in red on our burgeoning wall of fame.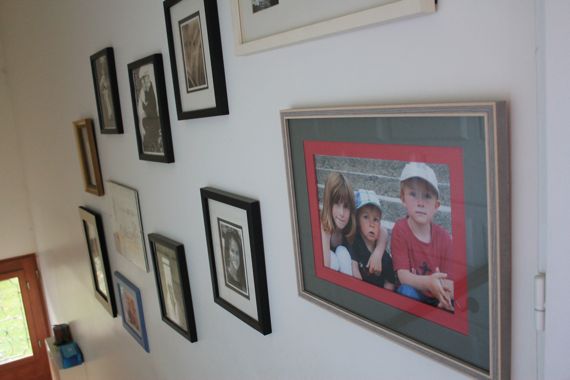 And tartan red to brighten our beige quarters.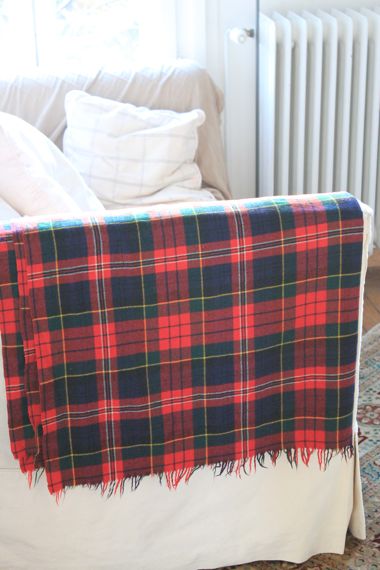 All around I'm seeing red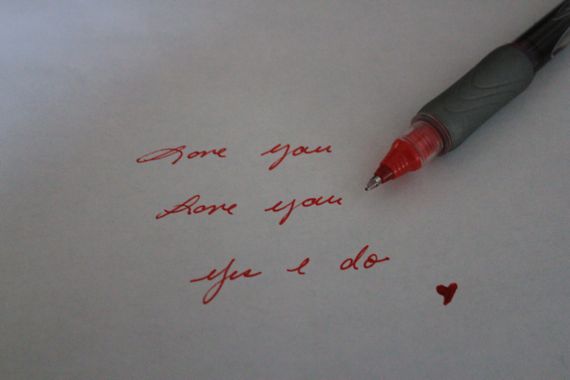 but still I'm feeling . . .