As I was writing my last post on feeling Bereft, the morning light streamed into the living room, casting various articles within my view in an unearthly gleam – the wooden dinosaur on the shelf, the crumbs on the end of the table, the glass on the shelving unit that stashed old tea cups.
(Let me just add here that we're getting a better lens for Christmas so that we can do those morning light photos – and other things – better justice).
Snapping these pictures reminded me that I had been wanting to take some photos of the late afternoon, because there is something unique about winter light that evokes strong memories for me – poignant memories from childhood.
Deborah from Mannahatta Mamma commented on my Bereft post, suggesting that it must be the winterish blue light that contributes to my mood. (And she's only saying that from memory because she's in Abu Dhabi right now soaking in the rays – or hiding from them in the air conditioning).
But I'm not sure that's the case with me (although I might sing a different tune, come mid-February).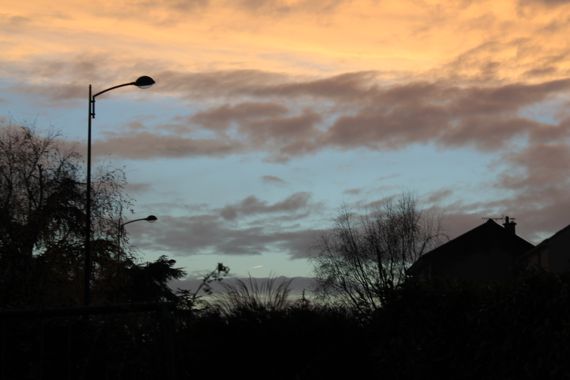 I actually like winter light.
It makes me feel nostalgic.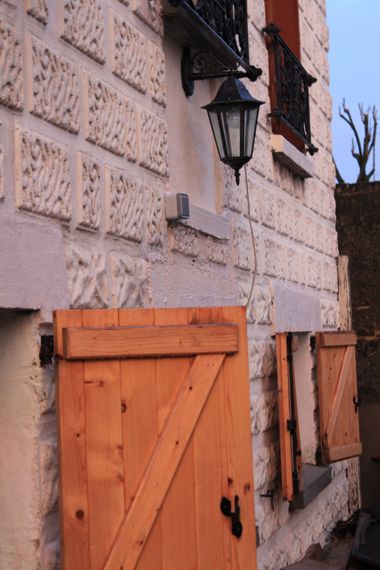 Like there is something greater out there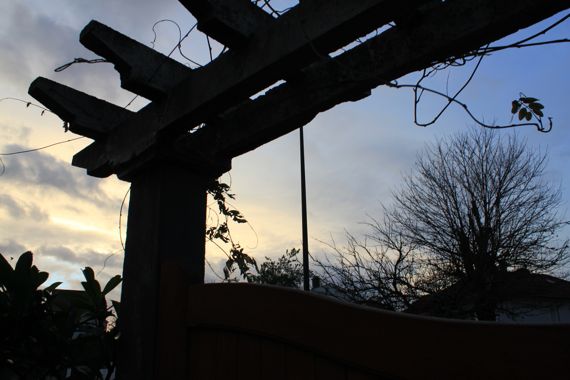 It reminds me of growing up in upstate New York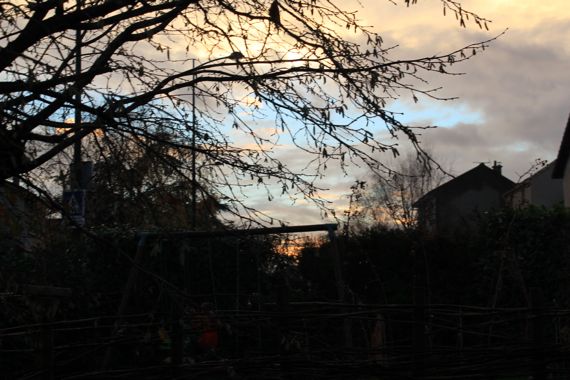 coming outside in the evening in my shirt sleeves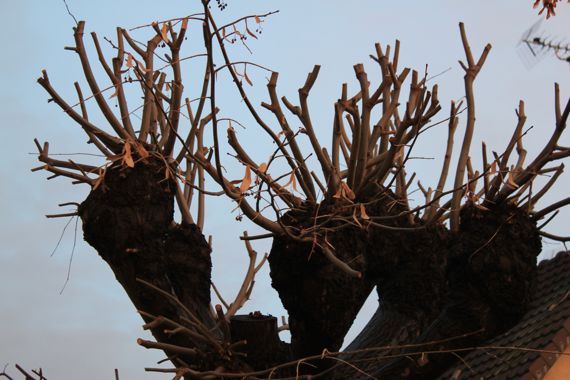 the snow in small drifts at my feet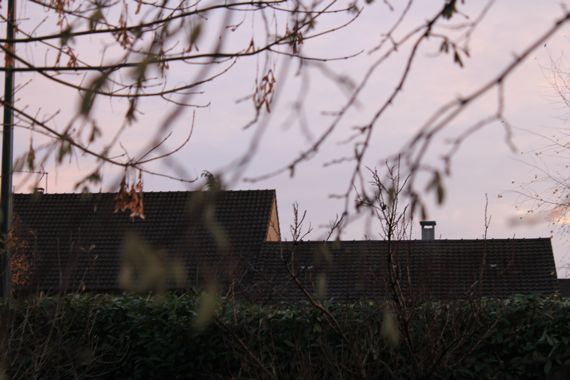 the crisp air tickling my nose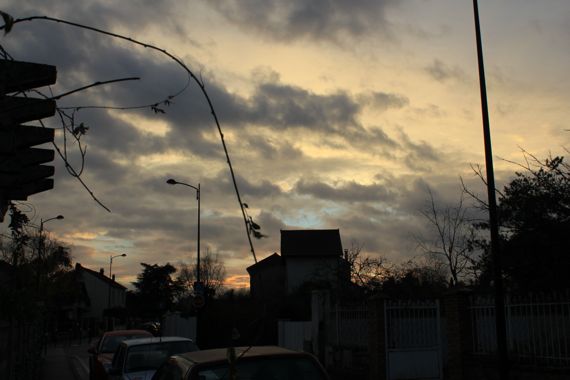 the sky purple behind the bare branches of the trees.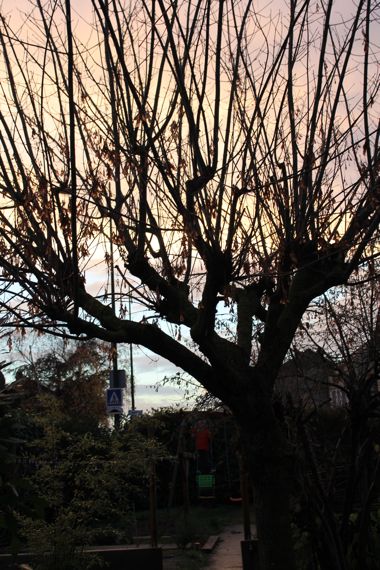 Sadness loses strength in the visceral beauty of winter light.
I got a bit of a shock this morning. My father sent me an e-mail containing a scanned letter he had found from my brother Mark, who died on January 3d, 1993.
I had never seen this letter before. It was written to my grandparents, maybe a week before his death, or not even. In it, he talks about his plans, he talks about missing me, he talks about setting his Christmas money aside for savings. It's full of plans for a life to be lived – a precious epistle to have after all this time.
But … I find, somehow, that I almost don't want it. No – it's been nineteen years, and I find myself wanting to tuck this letter back down into the locked box that sits at the bottom of my heart – this locked box that is like the Arc of the Covenant – if you don't touch it and don't look into it, you won't die.
(Huge breath). I am okay this season – I promise. I know I don't sound it, but I really am. Oh, I suppose I would like to have a cleaner house. And more money in the bank. And … perhaps a more clearly-defined sense of purpose that will light a fire under my butt, but I'm okay.
The locked box in my heart might be blue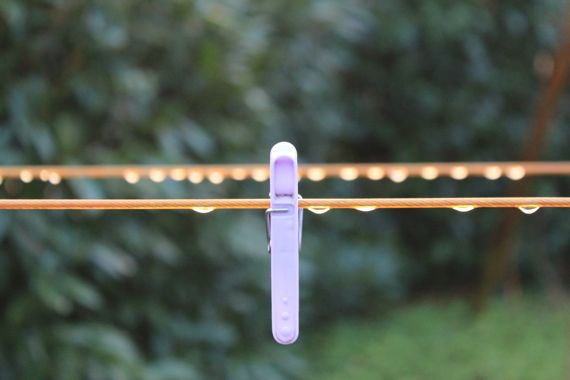 but there is warmth to be found in winter light.